The Ultimate Guide to Tall Clothing: Stylish Solutions for Taller Individuals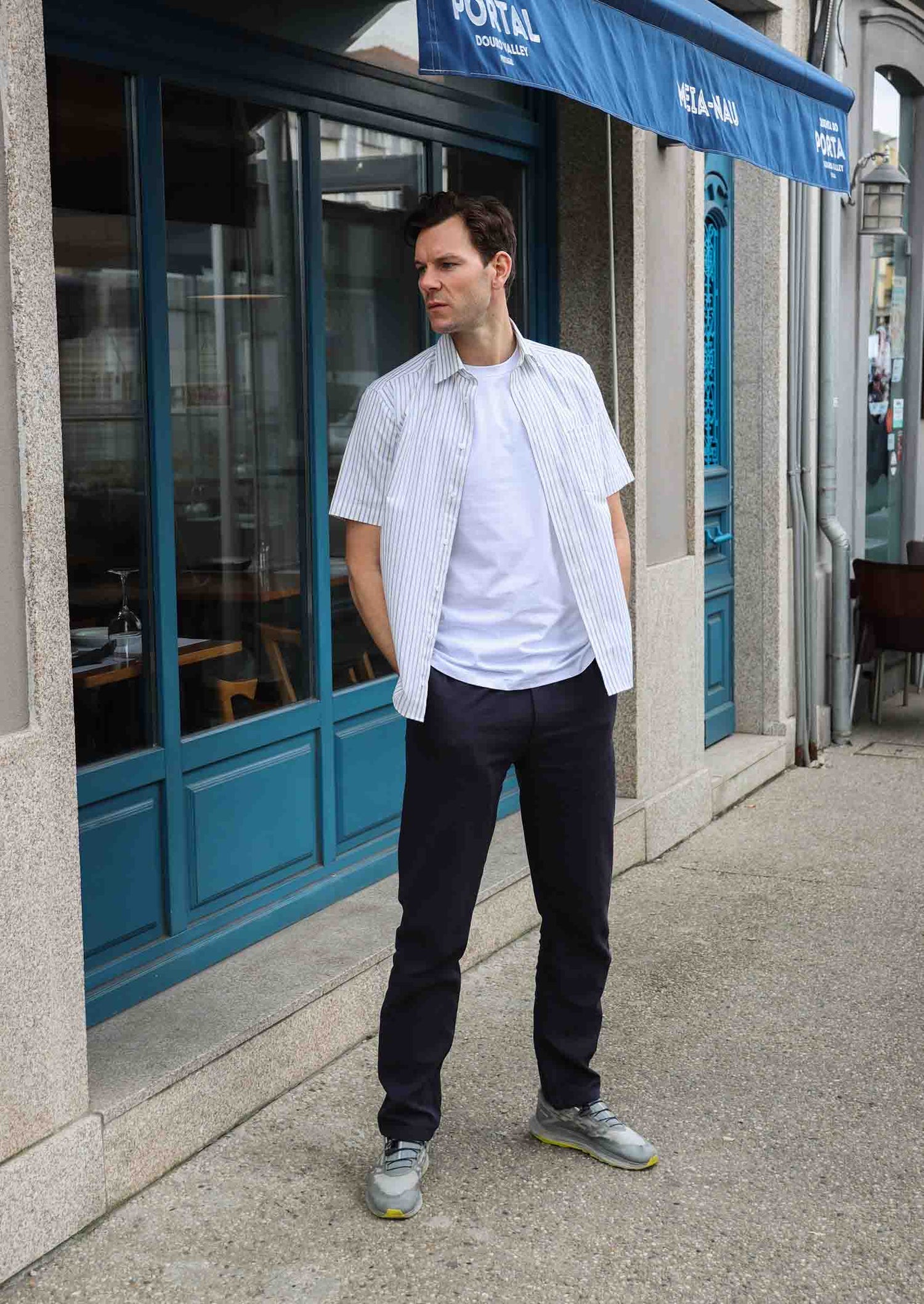 Finding well-fitting clothing can be a challenge, especially for individuals who are taller than average. In this comprehensive guide, we'll explore the world of tall clothing and provide practical tips and recommendations to help you build a stylish wardrobe that complements your height. Discover the latest trends, brands, and shopping strategies tailored to taller individuals. Written by Tall Clothing experts all the way from Norway.
The Importance of Tall Clothing
Tall individuals face unique challenges when it comes to finding clothing that fits properly on their body. Ill-fitting garments can result in discomfort and an unflattering appearance. Tall clothing is specifically designed with longer proportions to ensure a comfortable and stylish fit. From shirts with longer sleeves to pants with extended inseams, these specialized garments are essential for taller individuals seeking a polished and put-together look. Here at MediumTall we have been working with Tall Clothing since 2014 and have iterated our special fit numerous times to make the clothes fit and feel just right.

Key Considerations for Tall Clothing
When shopping for tall clothing, it's crucial to consider key factors such as inseam length, sleeve length, and overall proportions. Look for brands that offer dedicated tall collections or extended sizing options, as they will have the expertise to cater to your needs. Pay attention to size charts and measurements to ensure the best fit possible. Additionally, consider the fabric, as certain materials may have more stretch and better accommodate longer limbs. You should also make sure you are shopping at true tall brands. More and more of the bigger chains are adding a 'tall-size' to their collections, however these do not have the same dedication as tall brands, and the fit is often not right. You should also check return rights and shipping fees. Here at MediumTall we always have free returns and minimum 100 days return right. To help you find the fit you need without the stress.

Essential Pieces for Tall Individuals
Building a wardrobe with essential pieces is the foundation of any stylish tall individual's closet. Here are some must-have items to consider:
Tall T-Shirts and Shirts: Look for shirts with longer torso lengths and sleeves to avoid the dreaded "short-arm syndrome." The width should also be slim and follow the torso.
Long-Sleeve Tops: Opt for long-sleeve options that provide adequate coverage without sacrificing style. Check that the arm length fits your arms.
Tall Jeans and Pants: Find bottoms with extended inseams to avoid the awkward "high-water" look.
Jackets and Coats: Ensure the sleeves and overall length of outerwear are suitable for your height.

Tall Clothing Brands and Retailers:
Numerous brands and retailers cater specifically to tall individuals, offering a wide range of stylish options. Some popular brands to consider include ASOS Tall, Old Navy Tall, J.Crew Tall, and Topman Tall. These brands are known for their dedication to providing fashionable tall clothing for both men and women. Additionally, many online retailers offer extensive tall collections, allowing you to conveniently browse and shop from the comfort of your home. Here at MediumTall we have been making Timeless Essentials for Tall Men since 2014. All our clothes have a clean Scandinavian Design and fits perfectly for building your Tall Capsule Wardrobe.

Styling Tips for Tall Individuals
While finding the right clothing is important, knowing how to style it is equally crucial. Here are a few tips:
Embrace layering: Layering can add depth and dimension to your outfits, helping to create a visually balanced look.
Accessorize strategically: Use accessories like belts or scarves to break up the vertical lines and add interest.
Experiment with proportions: Play with different lengths and silhouettes to find what works best for your body type.
Consider footwear: Opt for shoes with low or medium heels to add subtle height without overwhelming your frame.
Don't let your height hinder your style! With the availability of tall clothing and the right styling techniques, you can create a fashionable and well-fitting wardrobe that enhances your stature. By following the tips and recommendations outlined in this guide, you'll be well on your way to embracing your height with confidence and style.