4-Way Stretch Chinos AW
Sale price
€74 EUR
Regular price
€149
Say hello to this autumn's timeless favorite chinos. Our new Chinos is a comfortable and stylish classic. Combines perfectly with all jumpers, shirts and t-shirts. Especially adapted to fit your long legs, available in 12 different sizes.
Our best-selling chinos in a new color and updated fit
Dark grey-brown – perfect for the autumn wardrobe
Back pockets with buttons (on both sides)
Cotton with good stretch
Perfect for the office and everyday
Classic narrow fit
97% cotton for solidity and comfort and 3% Spandex
Made in China
Made for long legs
Finally, trousers that actually fit.
Style and comfort in a beautiful combination
With our Chinos, we have taken into account both style and comfort. 97% 245 gram cotton makes the trousers sturdy. In addition, we have added 3% Spandex for extra stretch, which means that the fabric can be stretched both across and lengthwise.

The sizes follow traditional inches, and we have extended to trouser lengths up to size 40.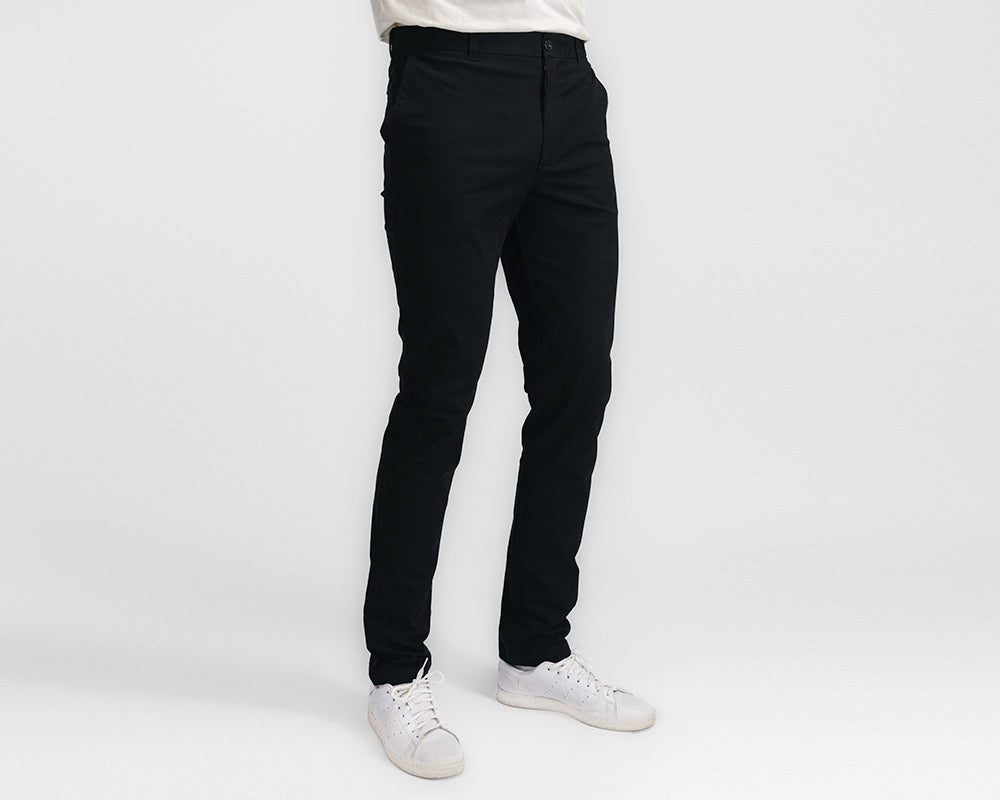 A Classic All-Rounder
The versatility of chinos makes them a must in every wardrobe. With a classic design, neutral colors and details and a narrow fit, it can be easily combined with a shirt for formal occasions and a t-shirt for everyday use.

Good style in the right fit has never been easier.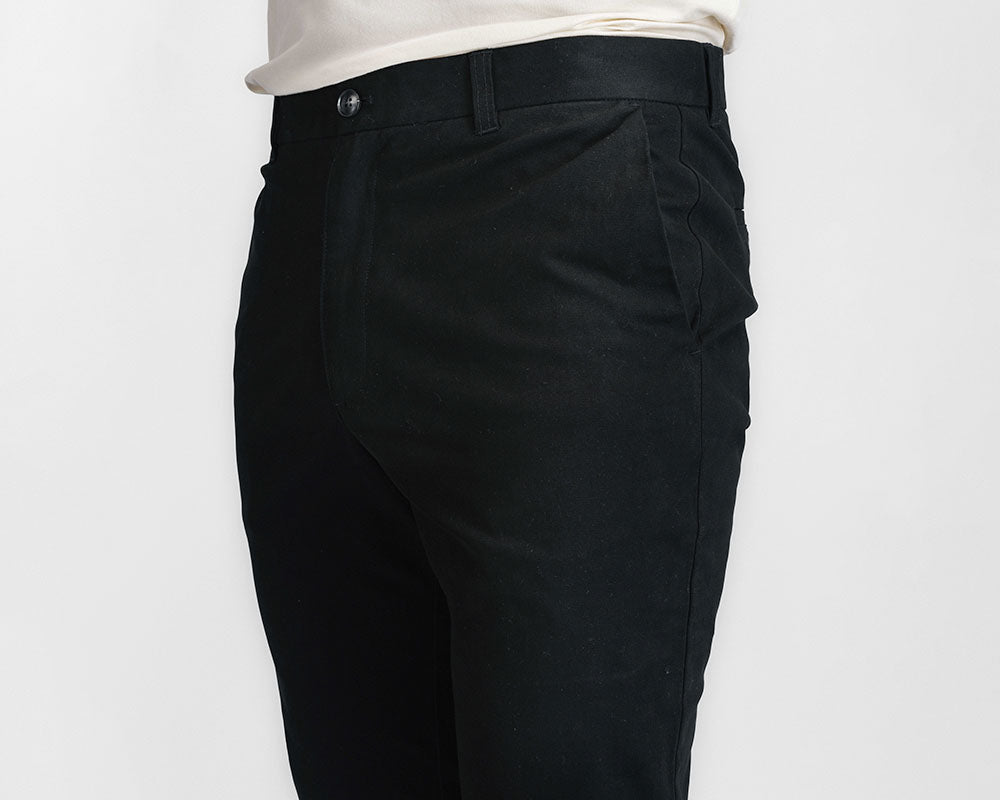 Full freedom with 4-Way Stretch
Mobility has been important to us in the development of these trousers. In addition to sitting well and looking good, it must be comfortable to wear. The 4-Way stretch means that you have free movement in all directions and you can run for the bus, climb the stairs to the office or even play a round of golf in the trousers without feeling that they are too tight.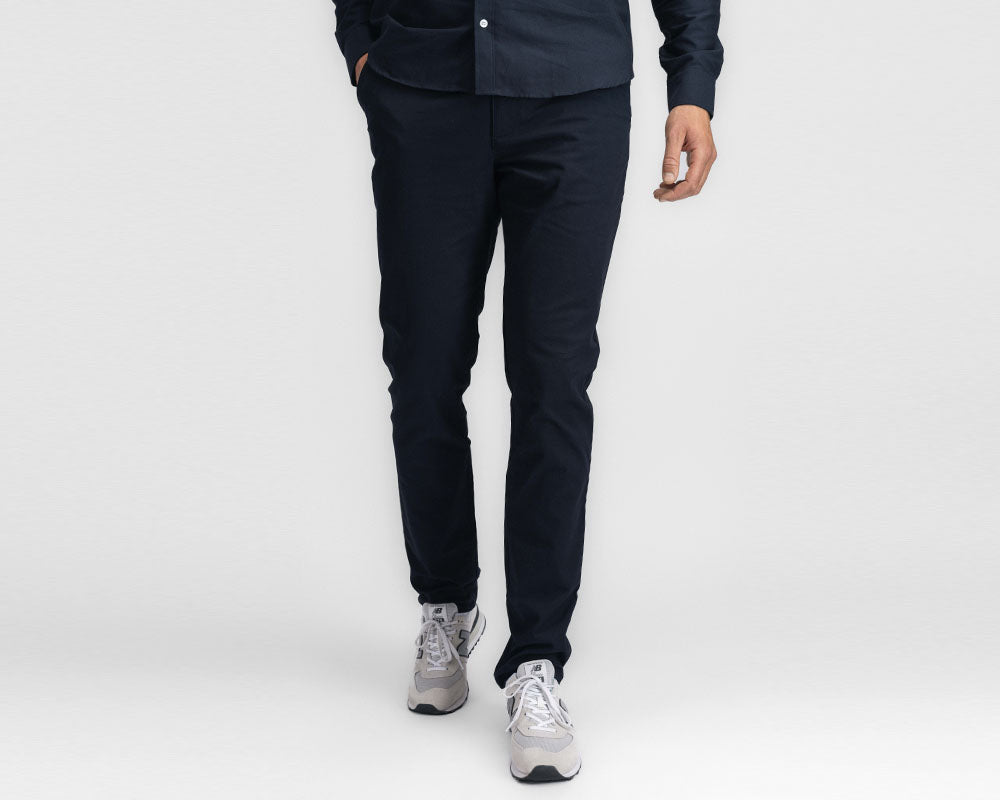 Size purchased:
200-205 cm - Extra Slim
Perfect fit
Nice relaxed fit for my tall slim body. Perfect!
5+
Superb passform för en grabb på 203cm
Flotte chinos.
Lite brukt enda, men virker som kvaliteten er meget god. God passform selv til en voksen mann.
Pålitelig!
Veldig bra! Buksen jeg bestilte til min mann passet - for første gang- helt perfekt! :+1: Levering var også super rask. Fikk pakken ett par dager etter den ble bestilt. Det blir ikke siste gang vi bestiller her!:clap:Har allerede anbefalt dere til fam. som også sliter med å finne klær som passer med lange nok ermer/ bukser.
Knallbra bukse
Denne treffer blink! Flott passform, passelig stretch, solide sømmer og godt stoff. Har hatt mine en god stund og brukt dem mye, kjempefornøyd!