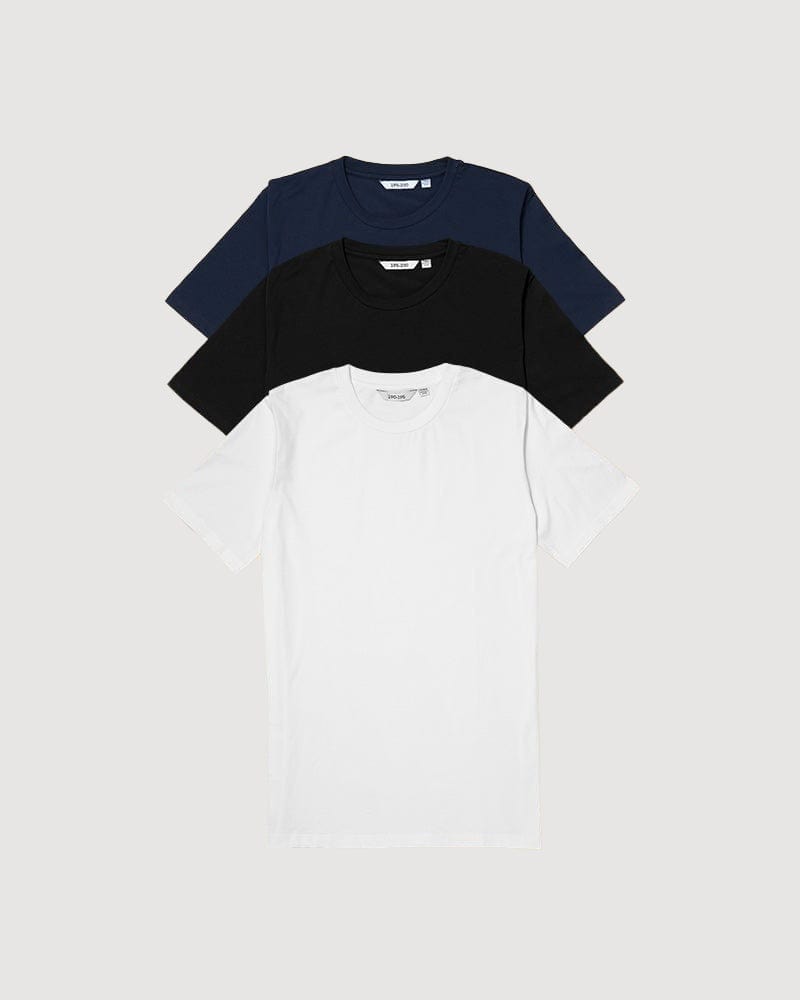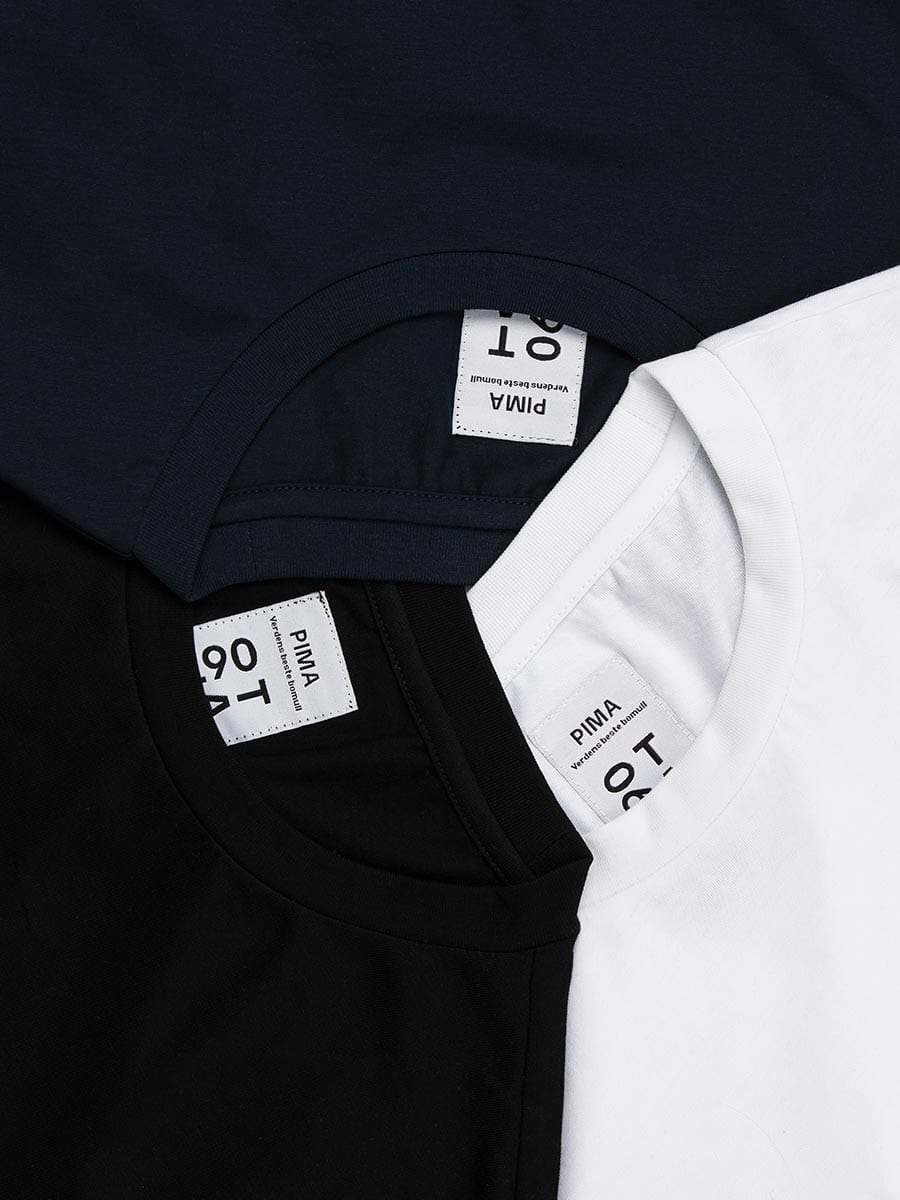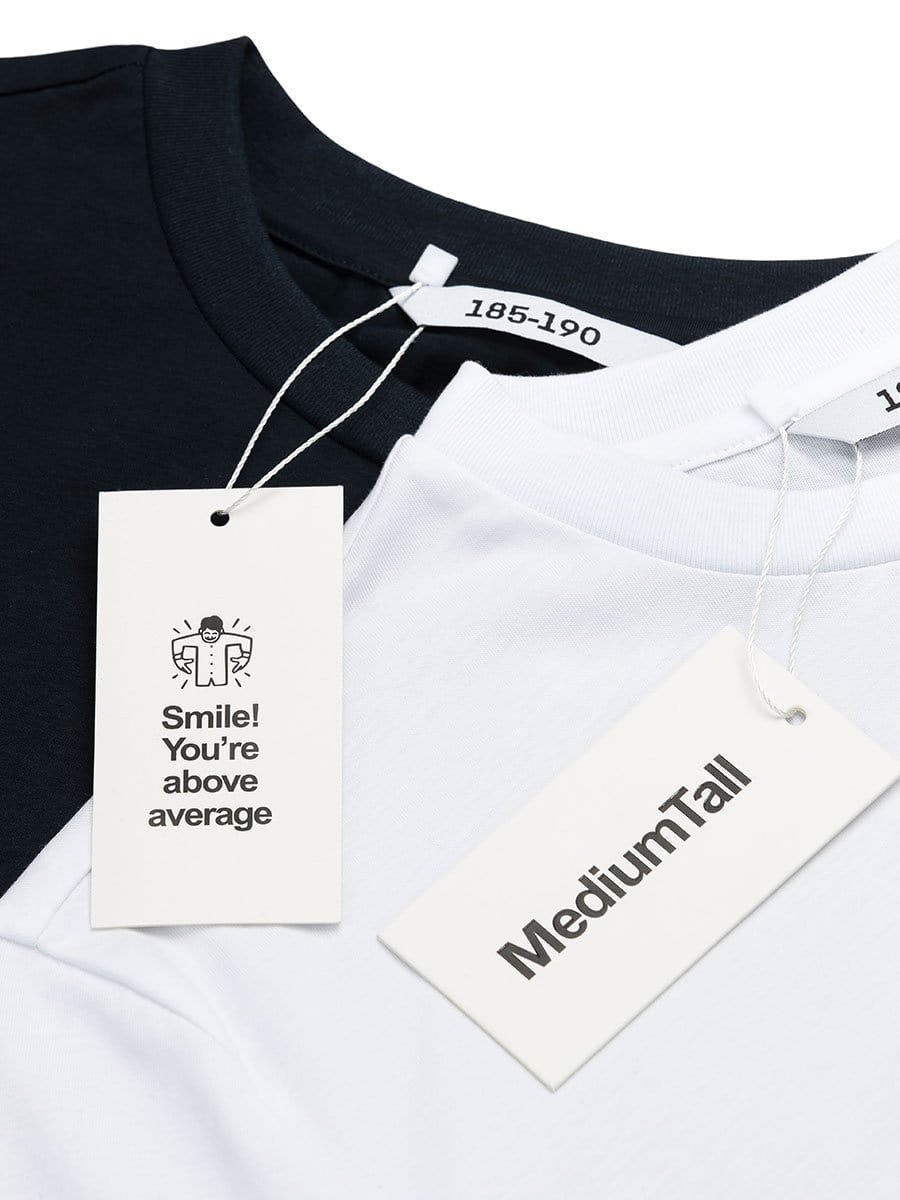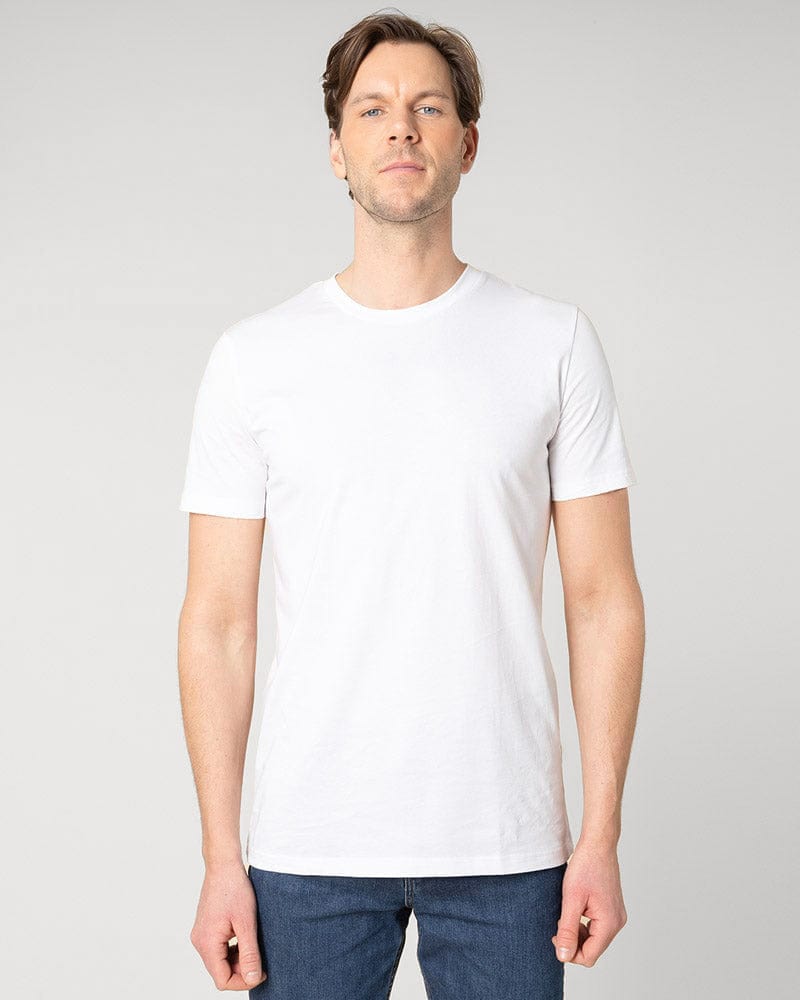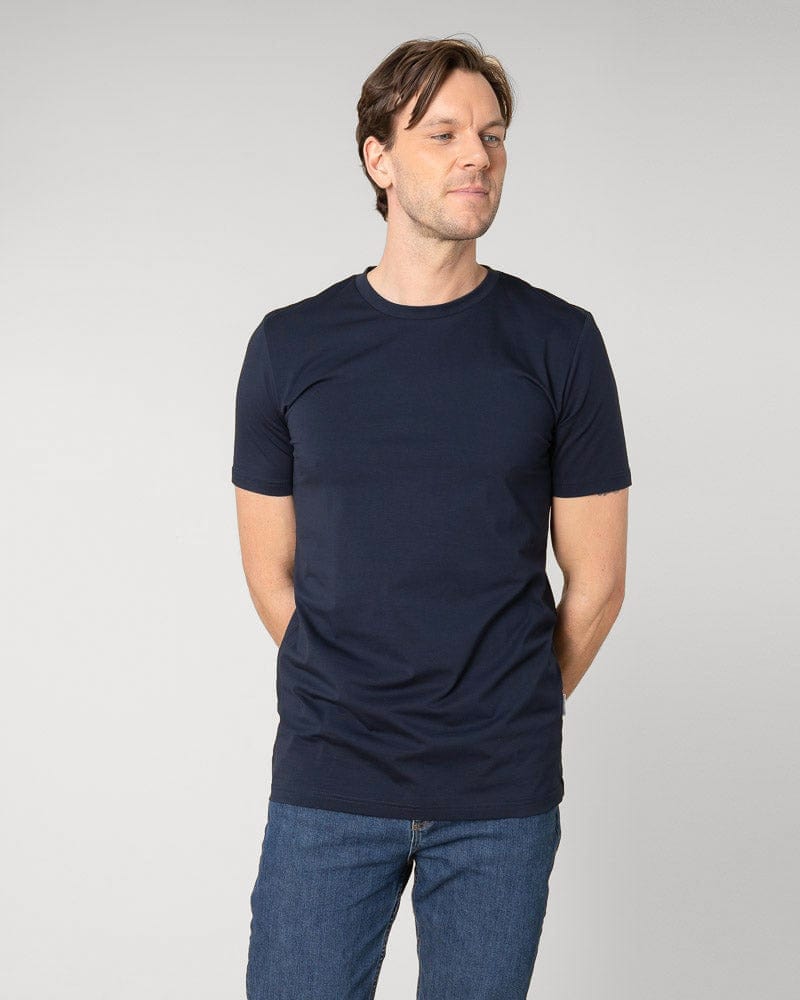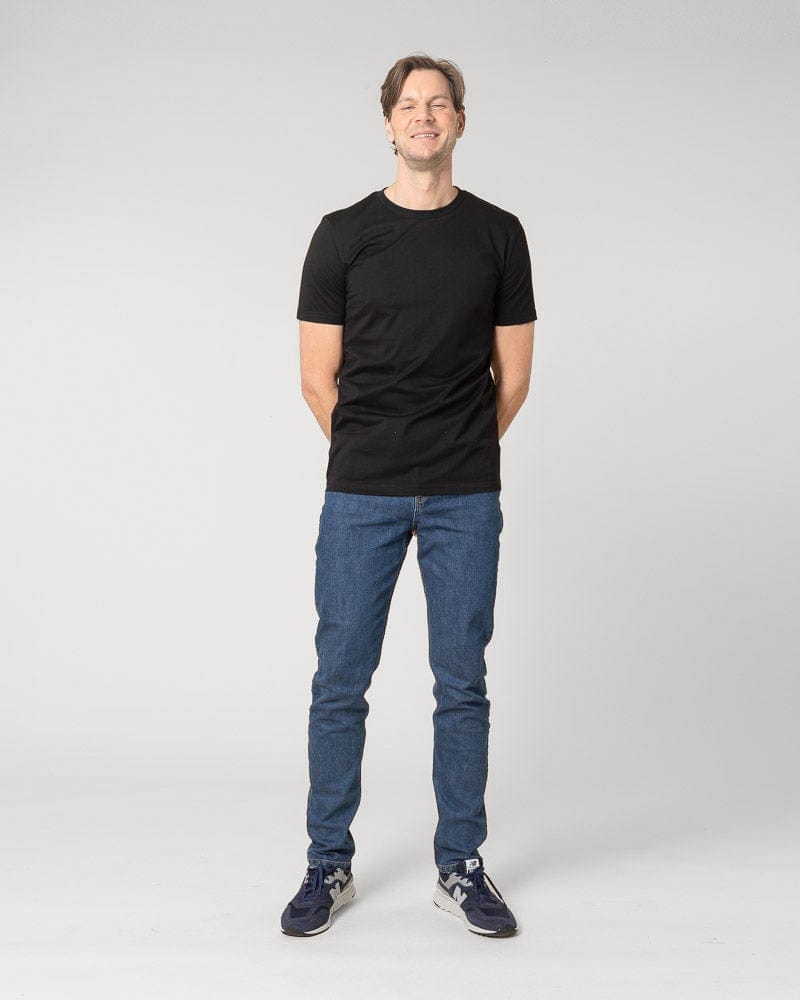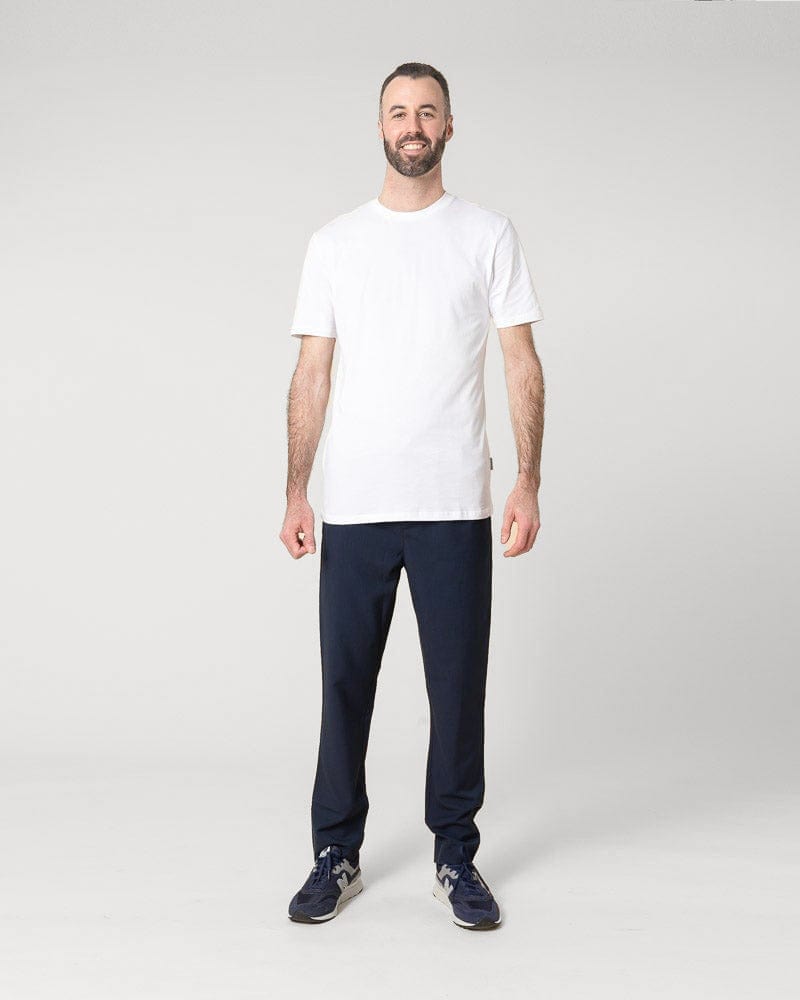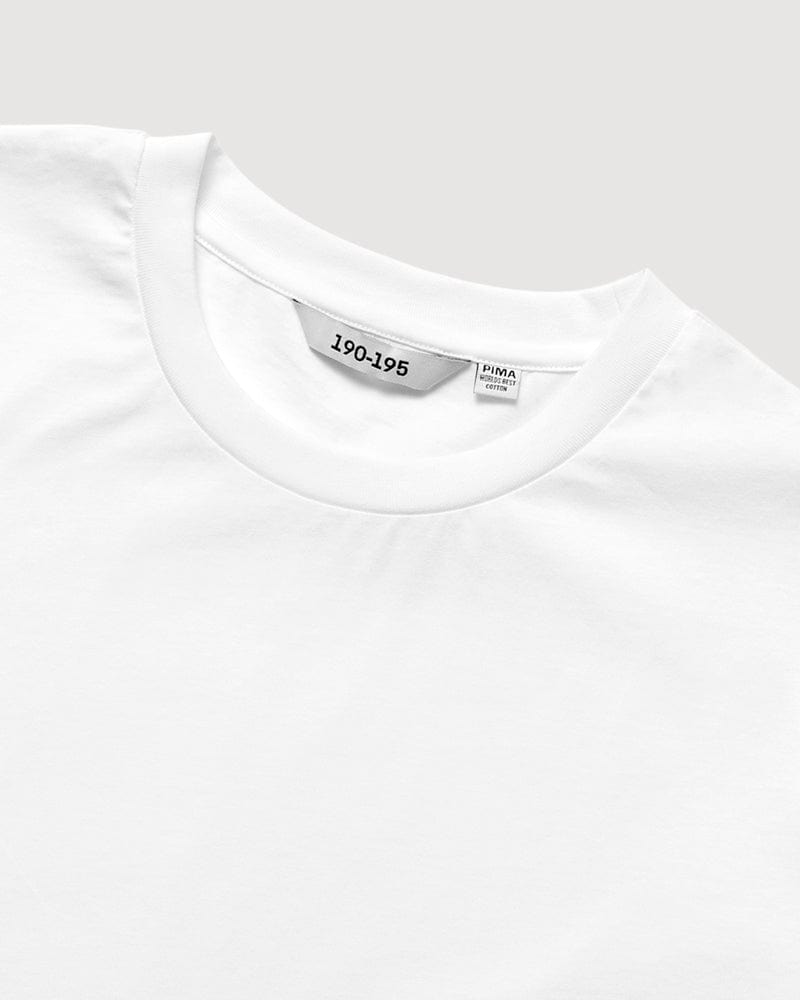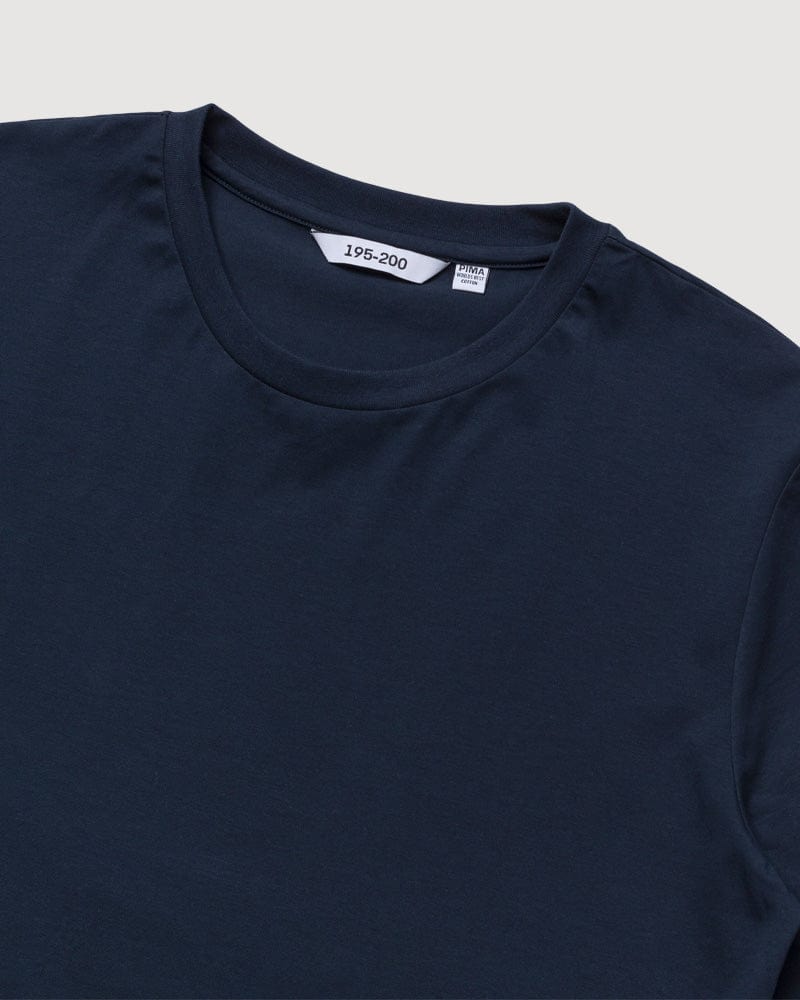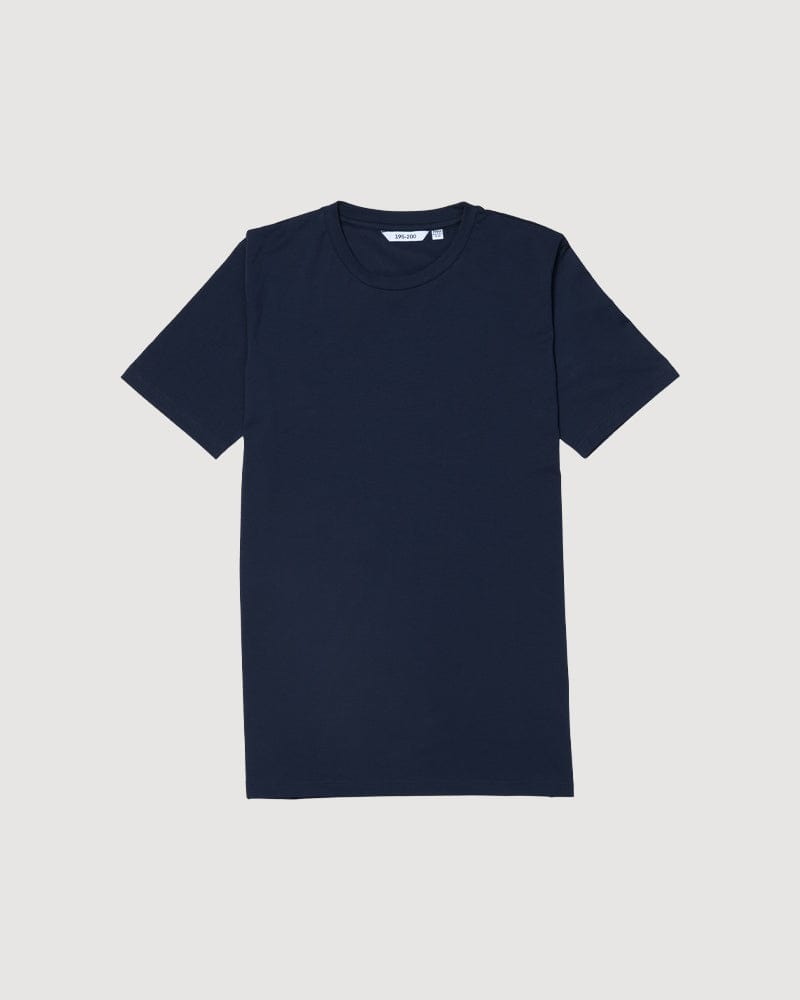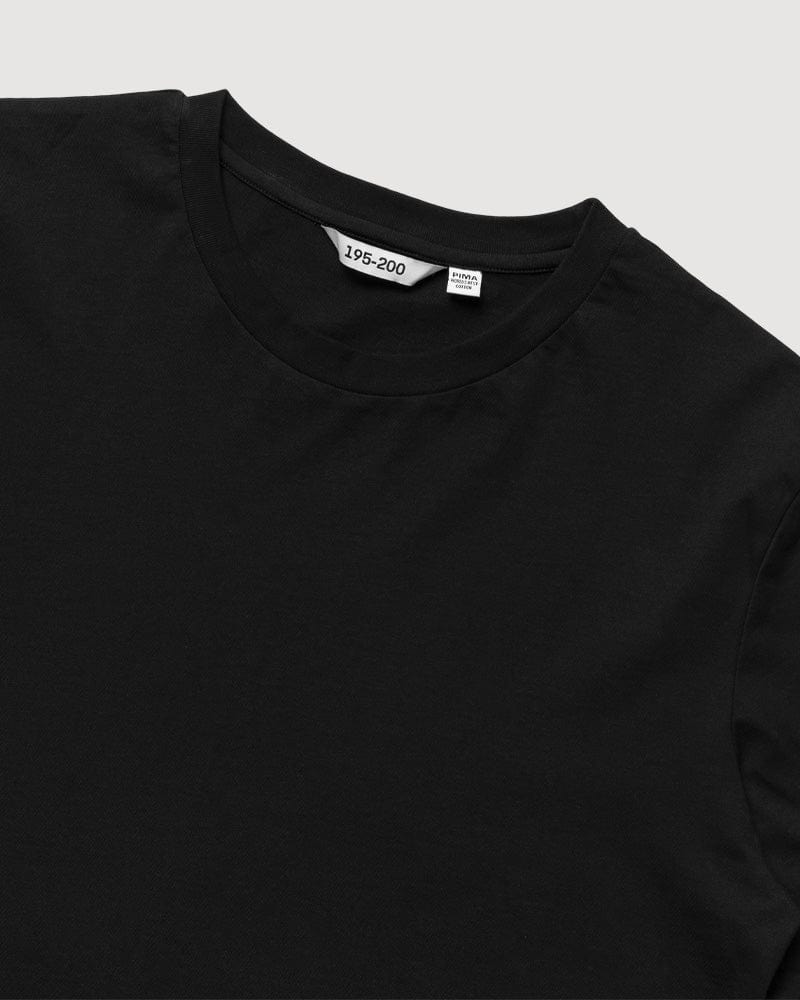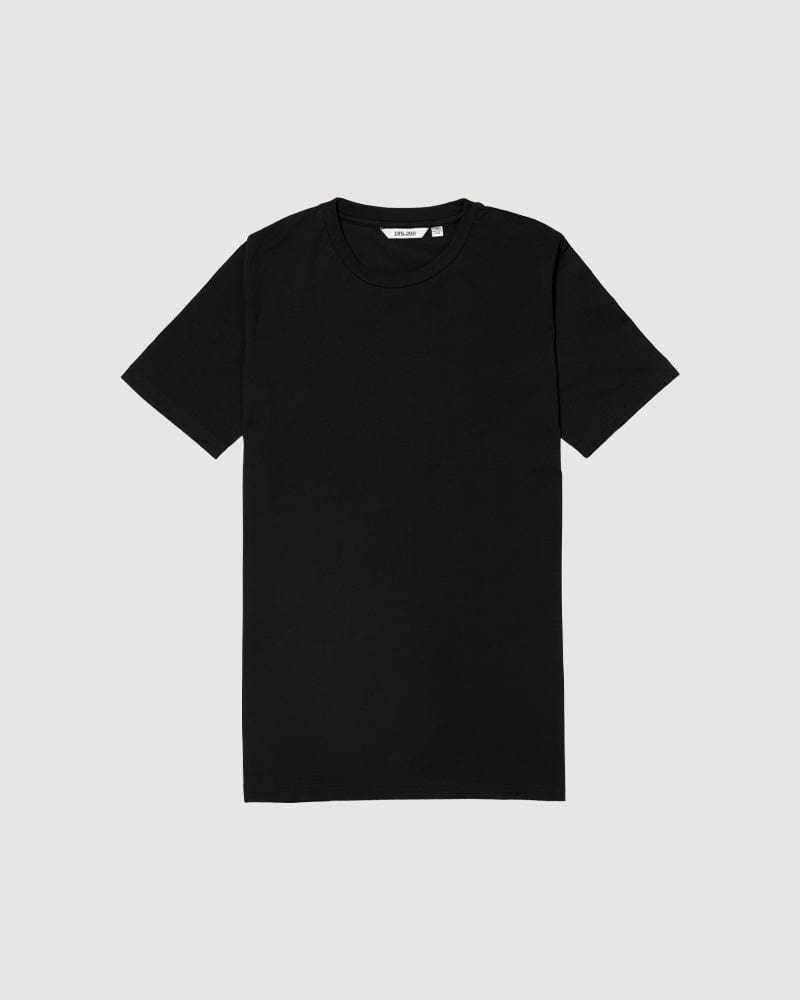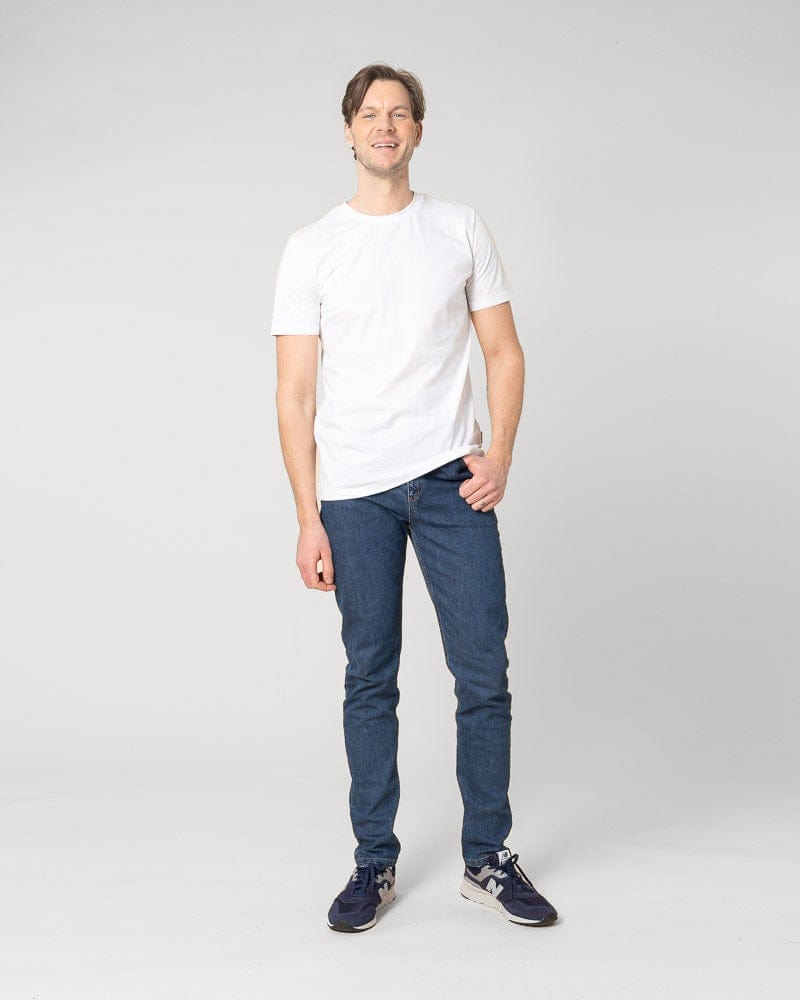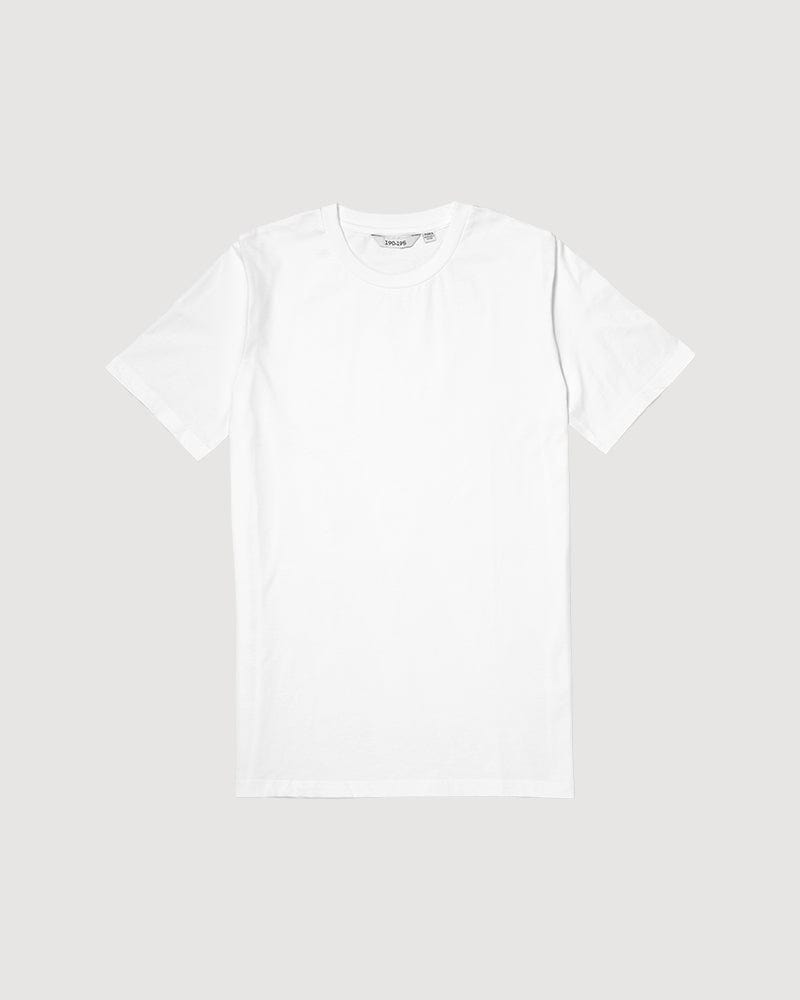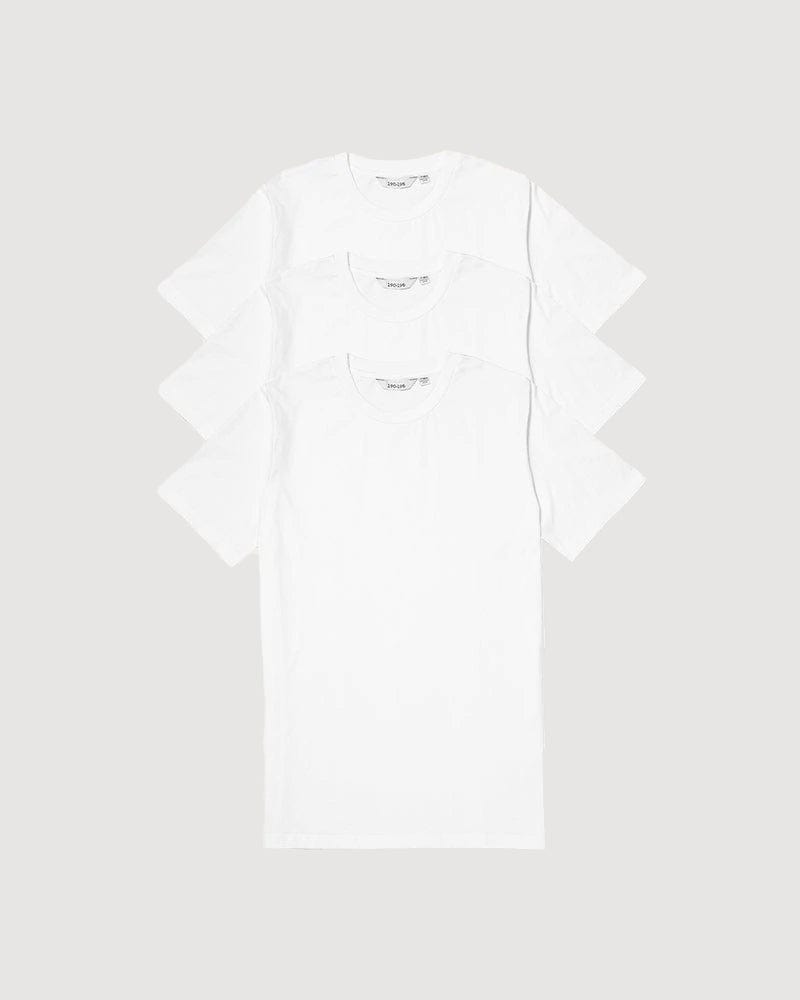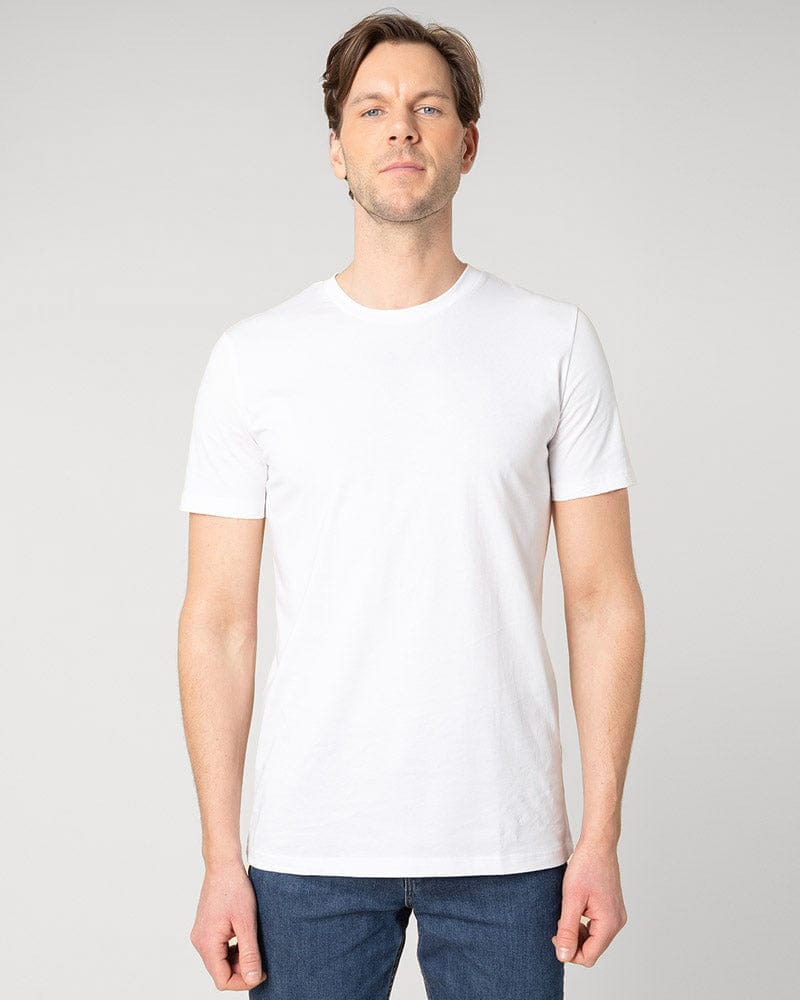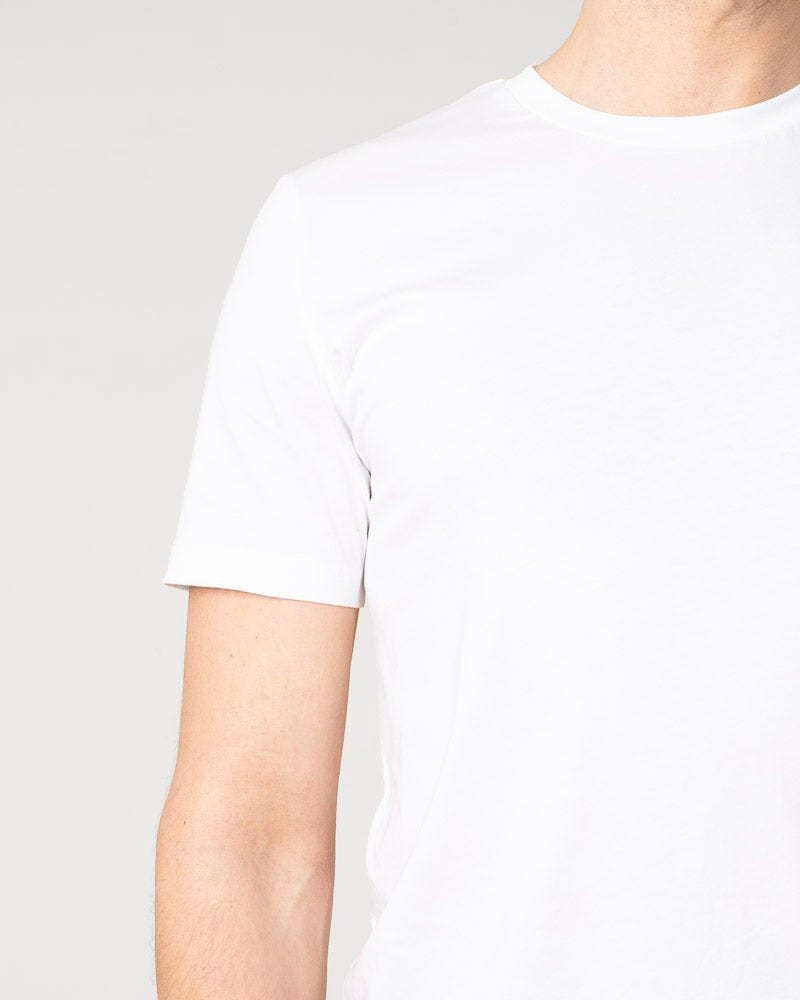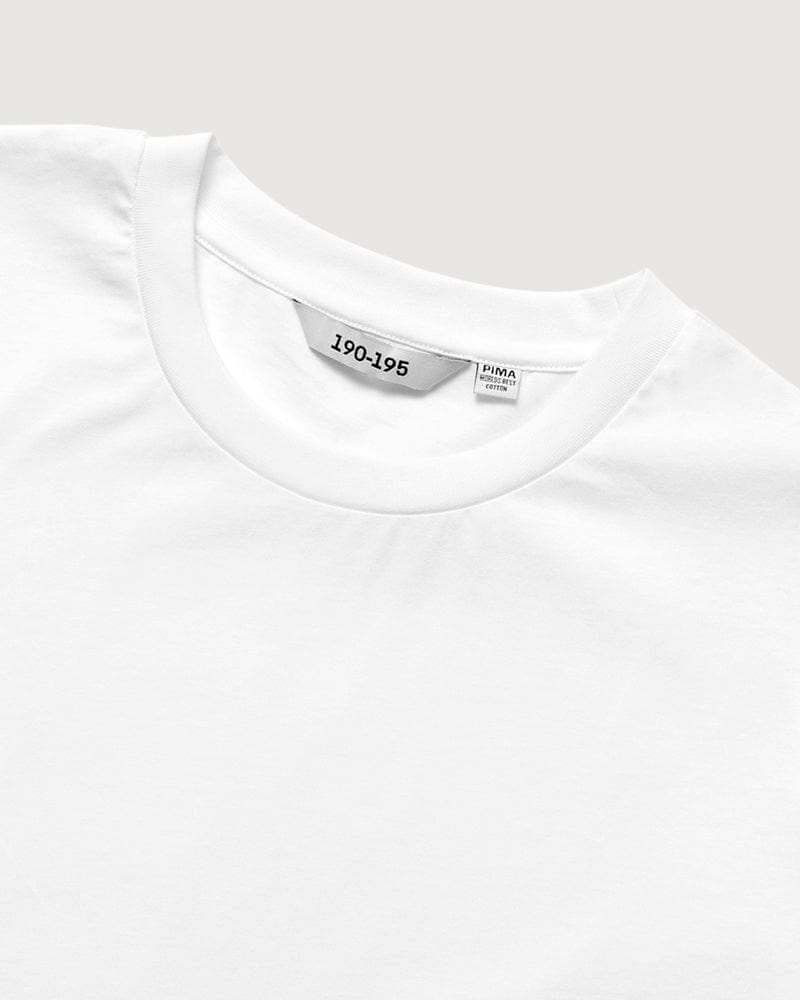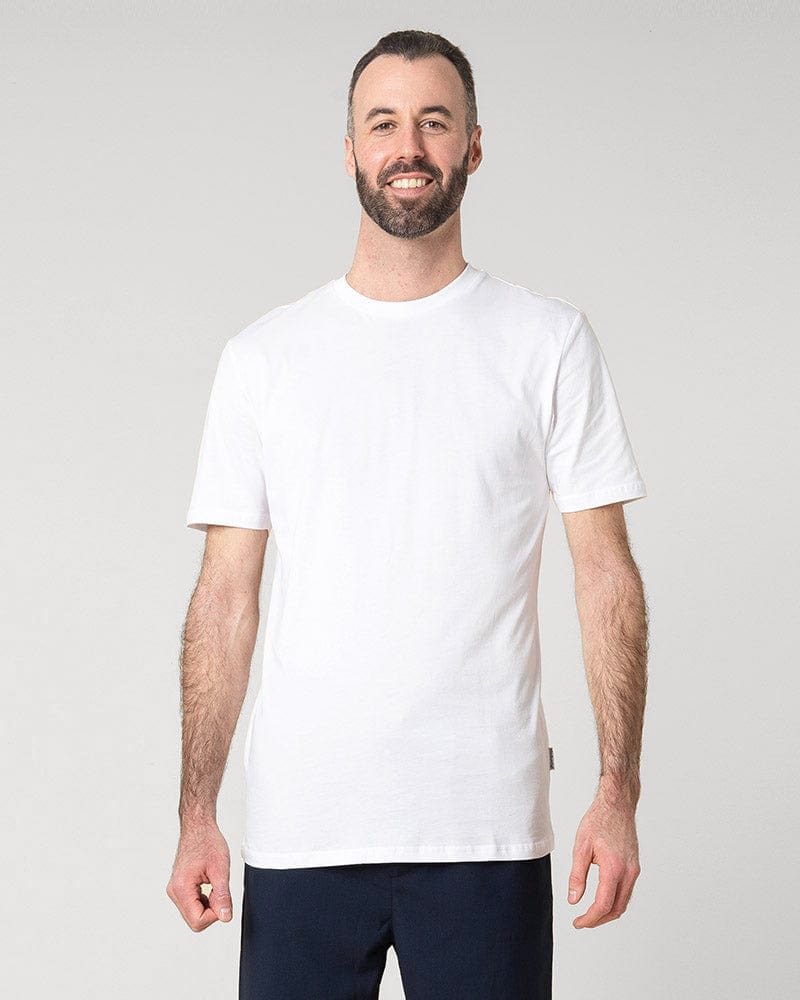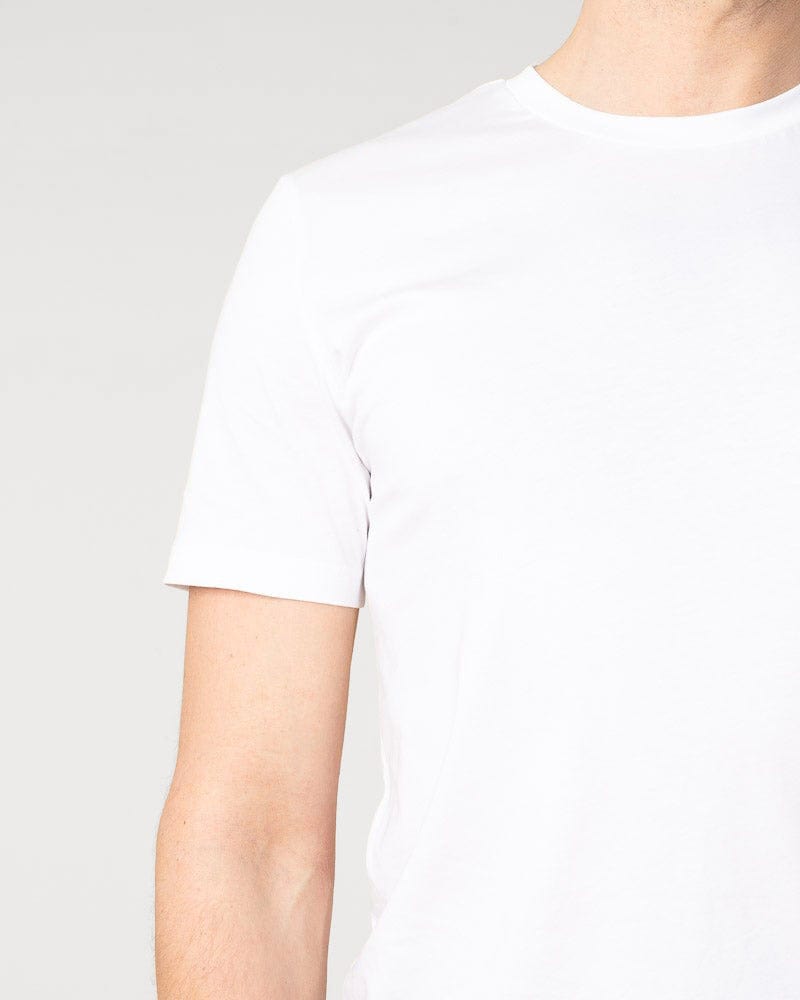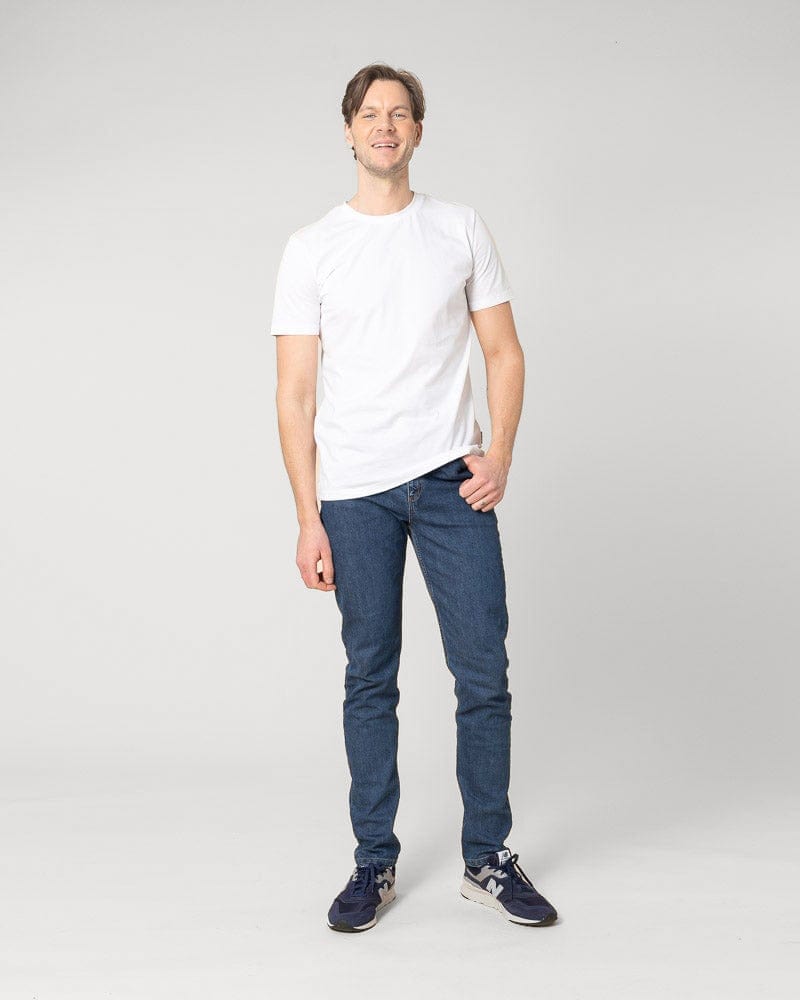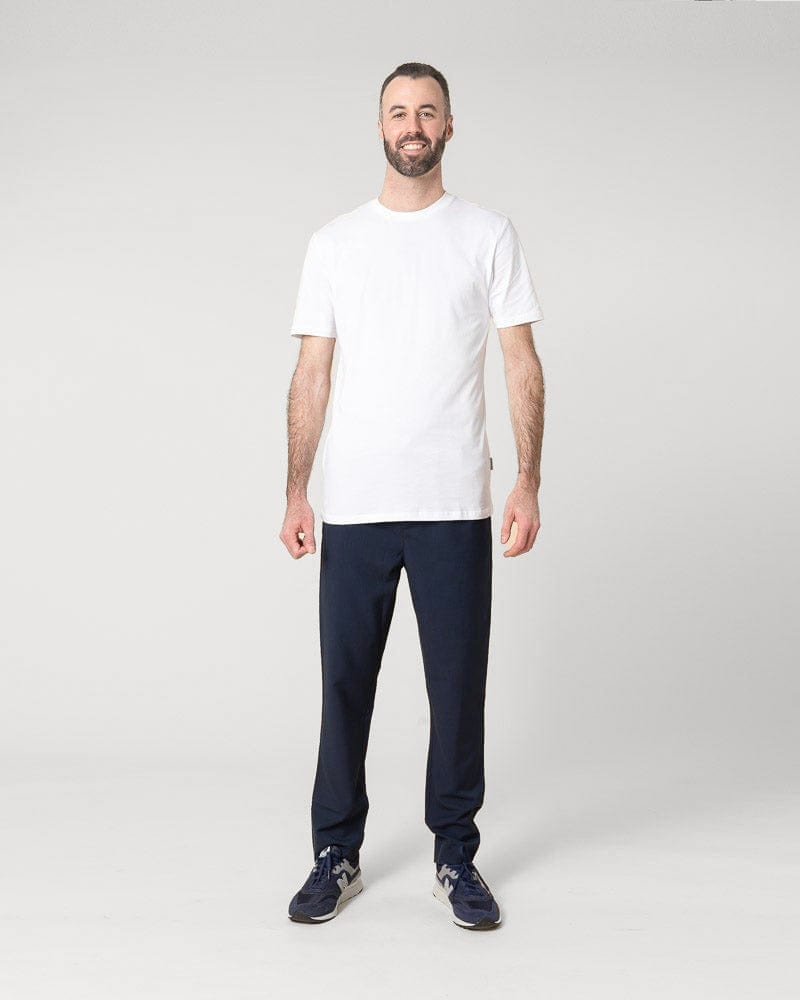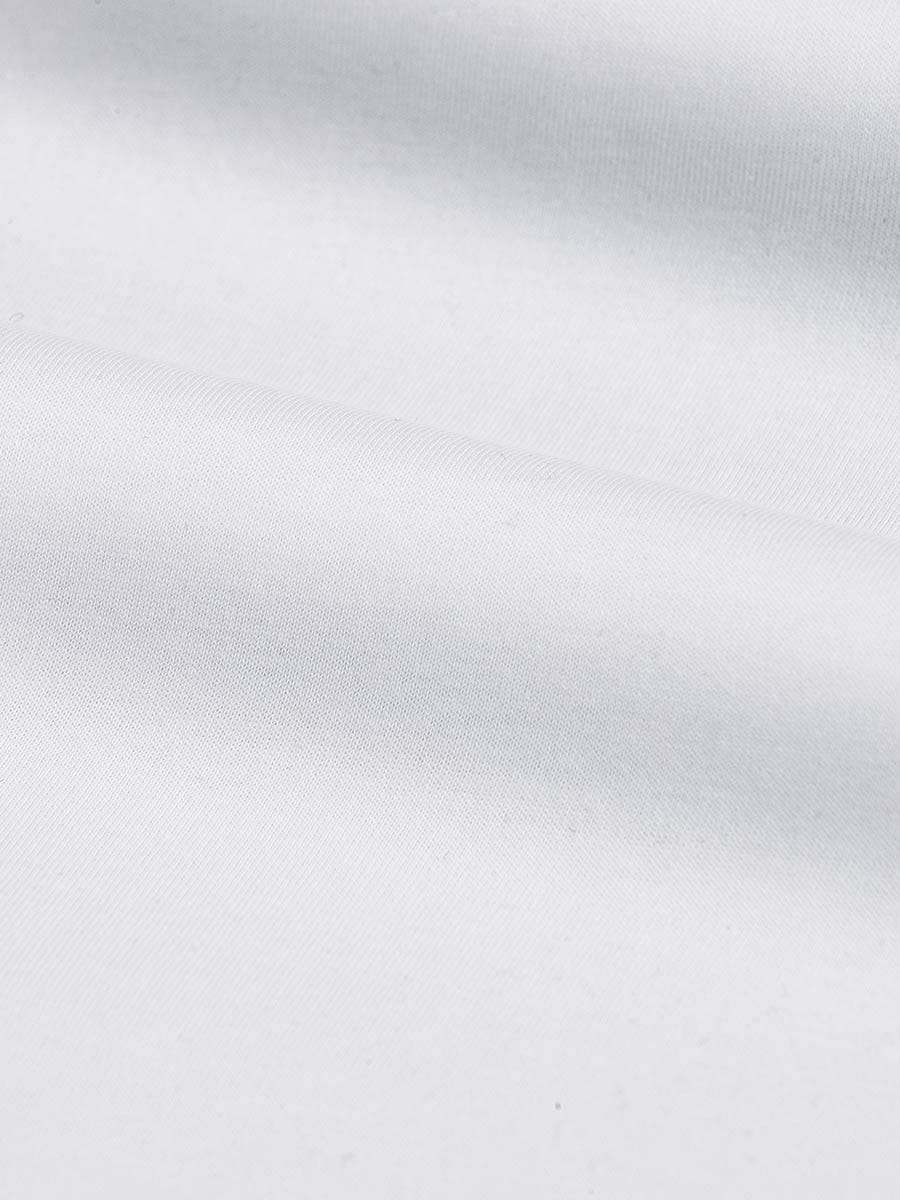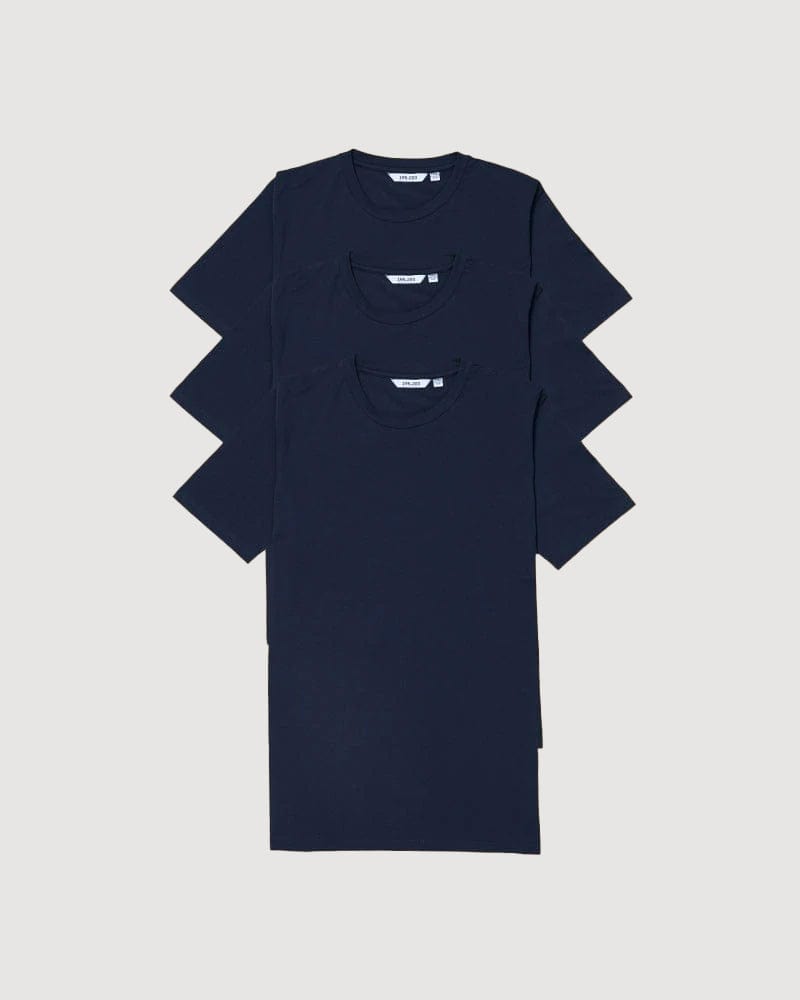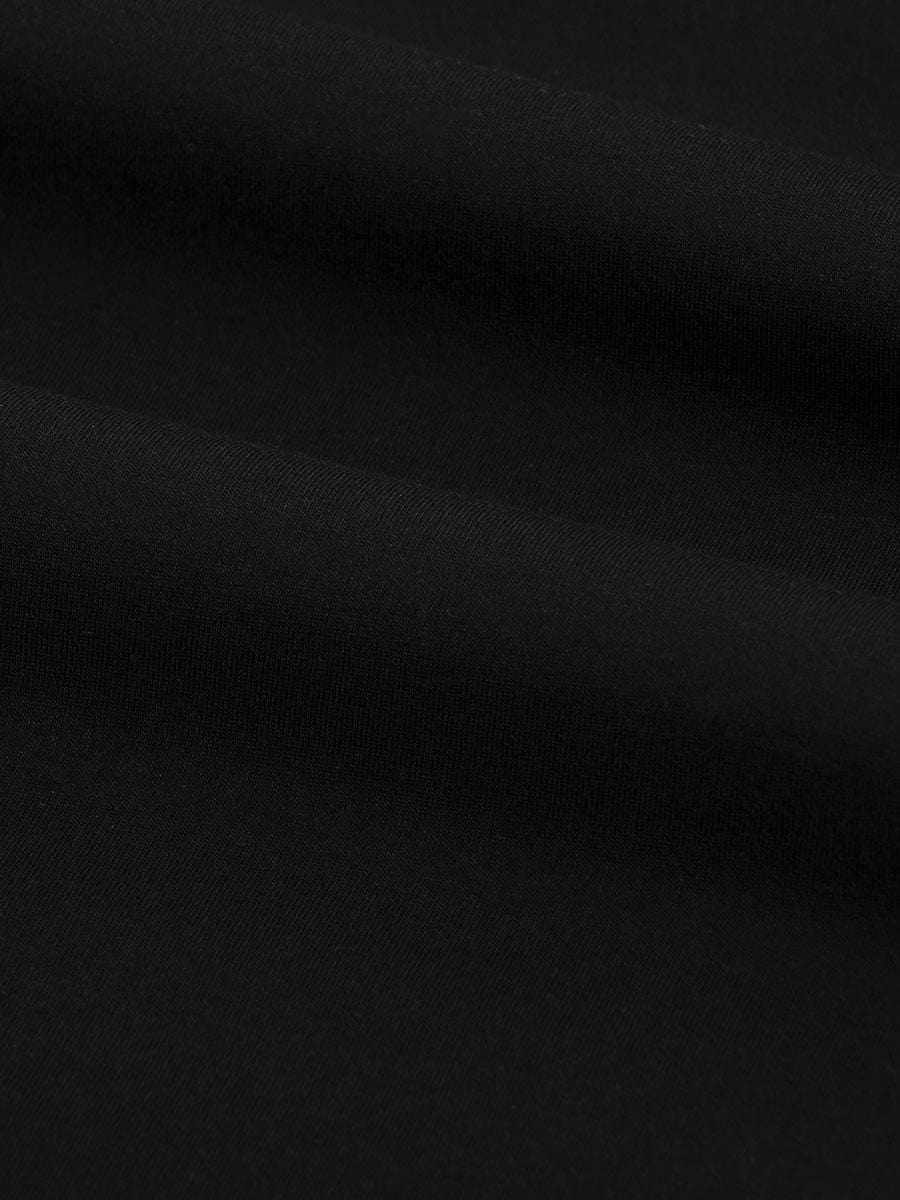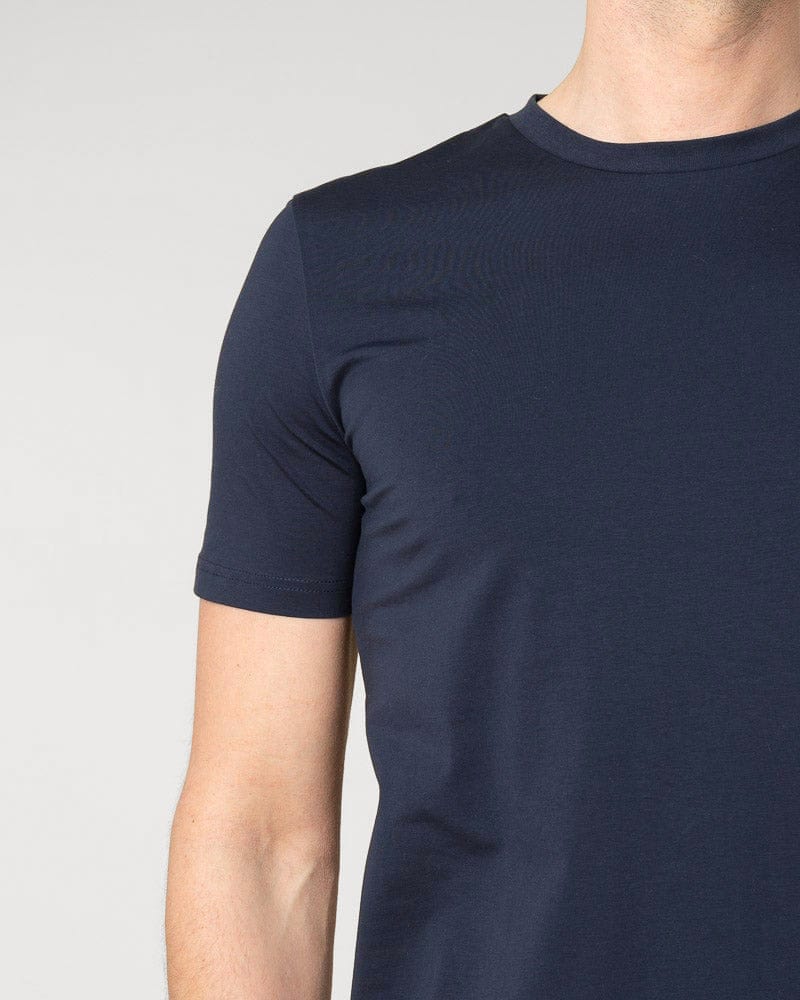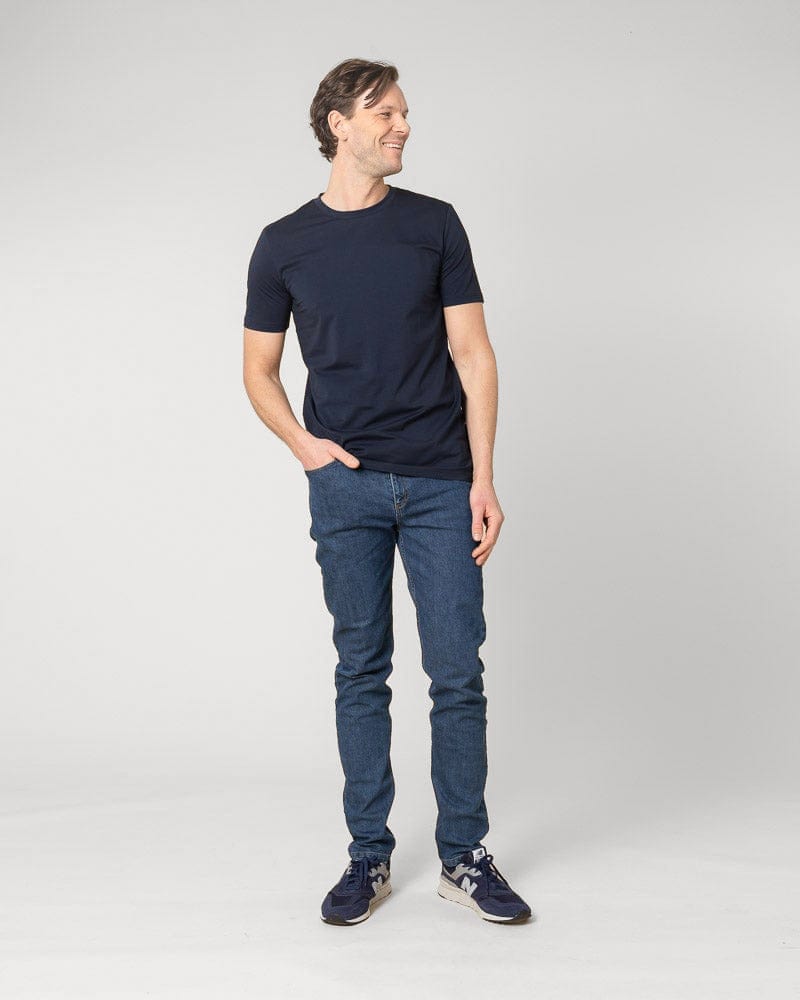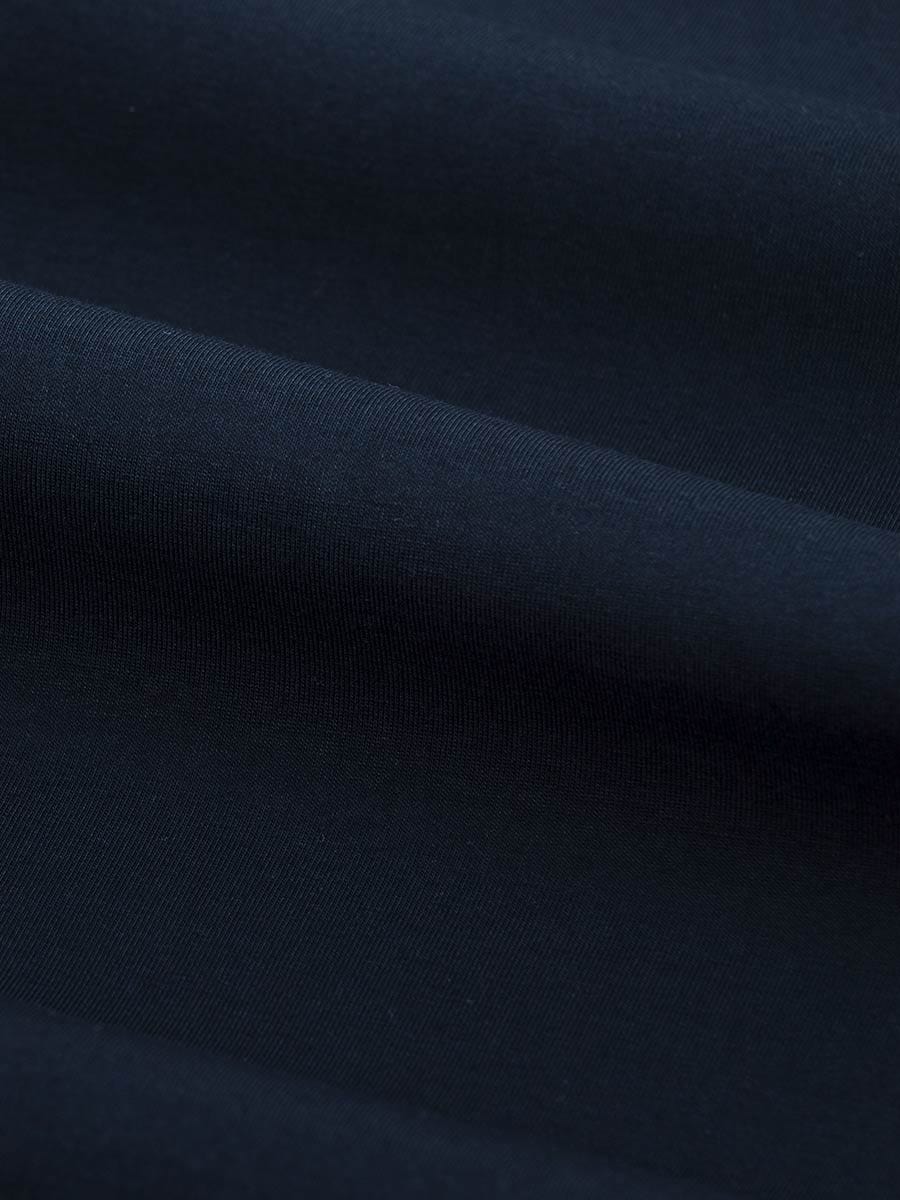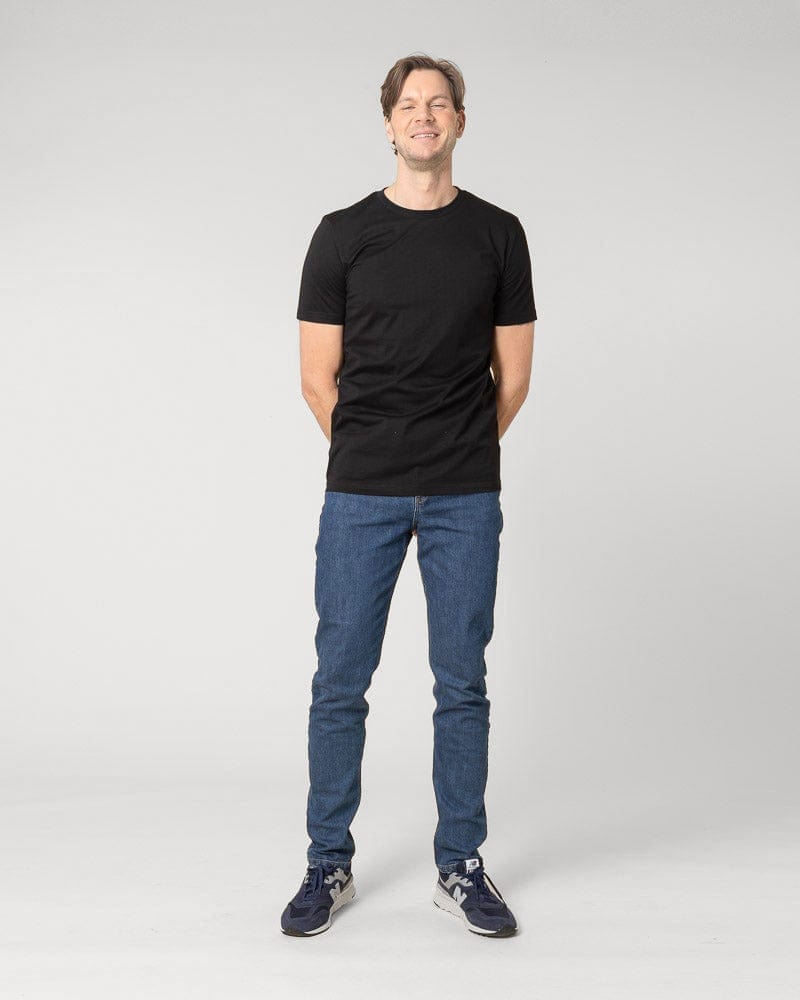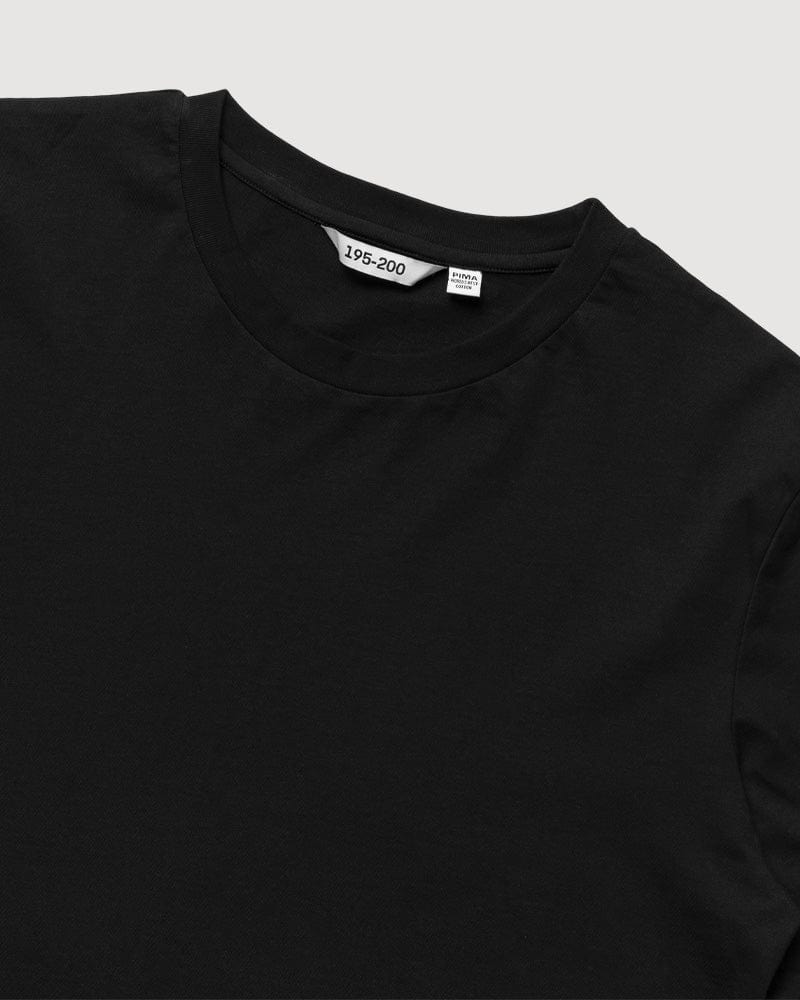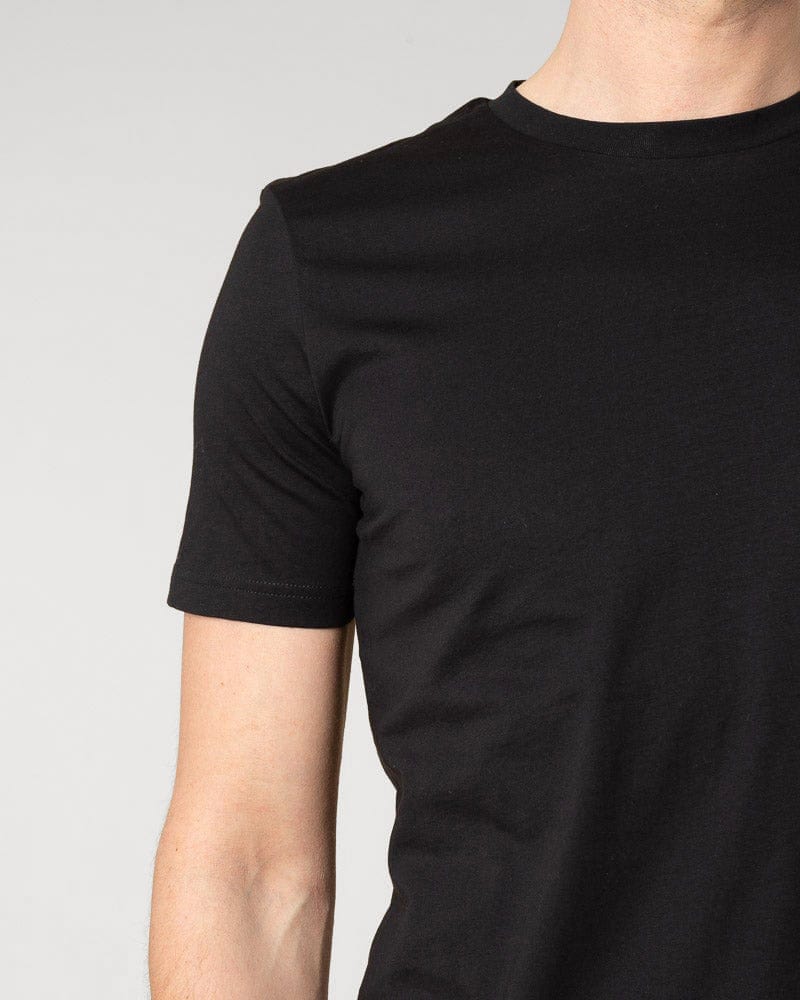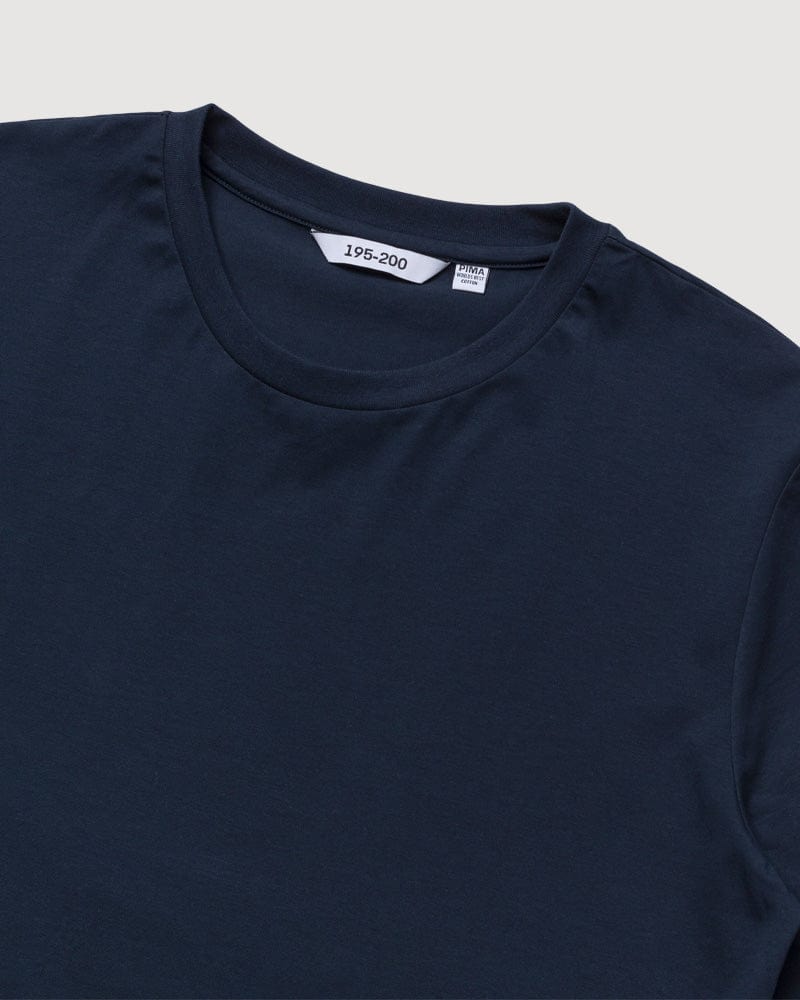 3pk Pima T-shirt
Sale price
€142 EUR
Regular price
€177
A T-shirt from the top shelf
For the days you want to feel extra good.
Pima - the world's best cotton
When creating our premium t-shirt, we chose the exclusive Pima cotton for its unique properties.

It has long cotton fibers (we like anything long). The length makes the fabric durable and is claimed to have a 50% longer lifespan compared to regular cotton.

The cotton is silky soft and sensitive to the body's temperature. It cools you down when it's hot and warms you up when it's cool.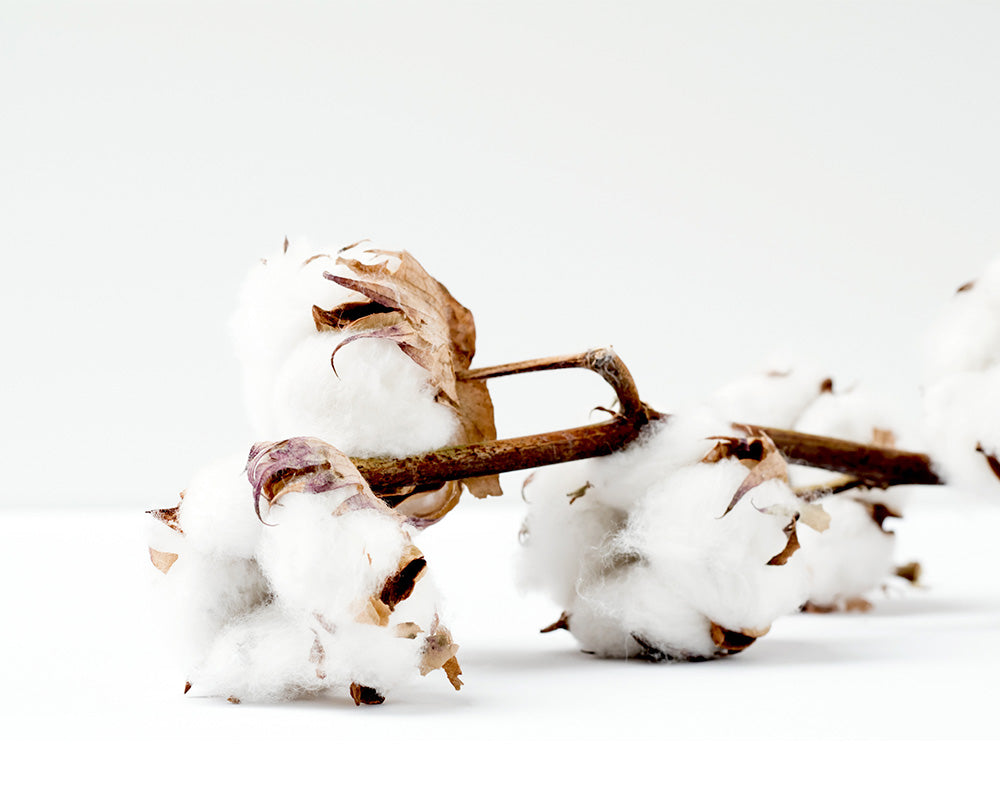 Above Average Fit
The Pima T-shirt has been developed by and in collaboration with tall men who have struggled with poor fit. All widths and lengths have been iterated countless times, to ensure just the perfect length.

This is how we have worked out the unique MediumTall fit over 8 years, which is loved by over 30,000 men throughout Europe.
Quality in every garment
The T-shirts are made by the Kalito Group. A Norwegian-owned factory in China. Their vision is to create a more transparent and fair textile industry.

The factory uses the highest standards in modern textile production and has a number of certifications. Including: GOTS, FSC, OEKO-TEX, ISO 9001, GRS and Woolmark.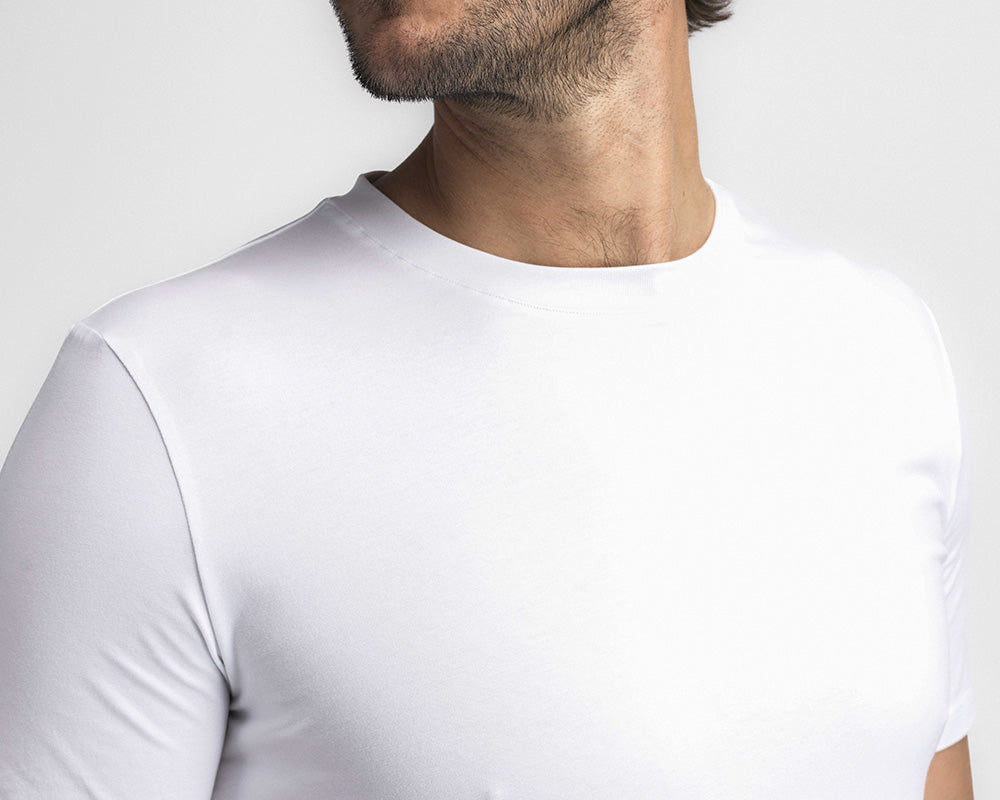 It's Easy to Shop with us
Free Worldwide Delivery

We offer free delivery all across the world. Tax and duty is always included in the price.

Above Average Customer Service

We strive to be above average in everything we do, especially in customer service. We usually respond within 24 hours and are very helpful.

Always Free & Easy Returns

Enjoy Safe Shopping with 100 days open purchase and always free and easy returns.
All our garments are adjusted and iterated countless times, to ensure just the perfect length
We ourselves are big consumers of our own clothes and therefore we set extra high demands on fit and length. You can therefore be completely sure that the garment is not too short, and that it has an optimal fit for your height.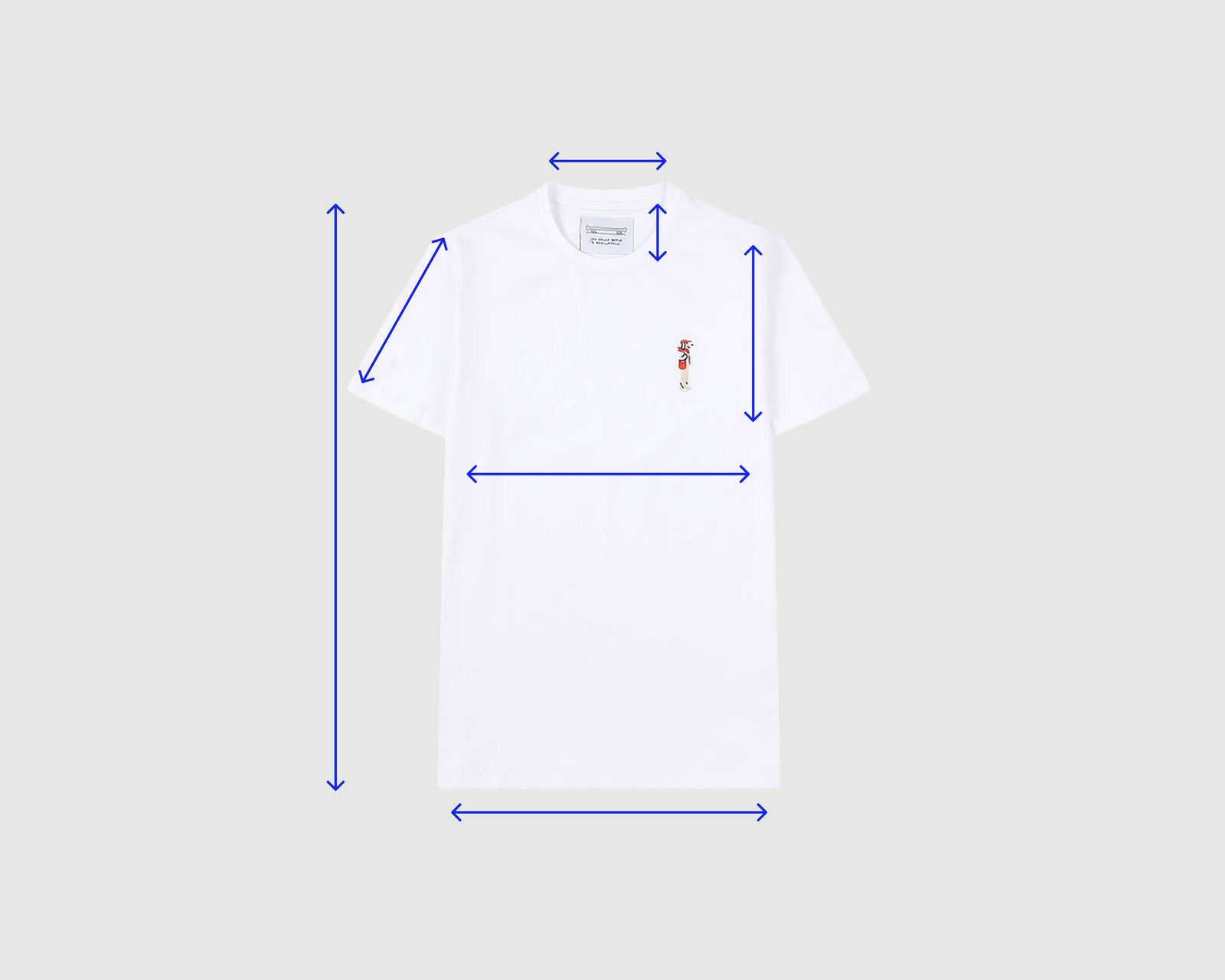 In 2014, two tall friends with no clothing experience went to Portugal to create a t-shirt suitable for men over 180cm
Size purchased:
190-195 cm - Medium (Standard)
Bodytype:
MUSCULAR / WIDE
Size purchased:
195-200 cm - Medium (Standard)
Perfect Length
Fits great. The softness is unique.
5+
Superb passform för en smal grabb på 203cm
Phenomenal quality T-shirt's. Will order
Phenomenal quality T-shirt's. Will order more soon
Veldig gode
Veldig gode å ha på. Det kjennes ut som det er litt stretch og kjennes ut som en del mer kvalitet enn vanlig bomull. Er 195 og 80 kg, passet bra med slim t skjorte
A T-shirt made specially for Tall Men

MediumTall is a Norwegian startup that specialises in clothing for Tall Men since 2014. All our clothes have extra length, slim fit and extra arm length. The T-shirts are made to enhance your body type and make you look and feel great. We have iterated on the fit of the T-shirt over 10 times to make it perfect for men above 180cm. These are the key reasons why you should try our clothes:
Timeless essentials: We have made a lot of effort into choosing colors that will not go out of style; white, navy, black, grey, green, light blue, charcoal, burgundy and some tones of red and yellow are all colors that go well together and are seasonless. The clothes all goes well together so it is easy to mix and match for an endless selection of outfits.


Made by and for Talll men: MediumTall is founded by two tall friends who got tired of too short or too wide clothes. They decided to make clothing made specially for Tall Men themselves. Starting with the T-shirt, we now sell Shirts, Sweaters, Jackets, Polo Shirts, Pants, Trousers, Sweatpants, Socks, Oxford Shirts, Flannel Shirts, Midweight T-shirts, Heavyweight T-shirts and Lightweight T-shirts, any clothing that is timeless, with high quality and fit for the Tall Man.


Free shipping above €180 and always free returns. Your satisfaction is important to us and therefore we will always have free shipping on returns of your tall clothing and on orders above €180.


High Quality clothes that lasts for a long time. All our clothes have been thoroughly tested and quality controlled to ensure that they will last. Making clothes that fit and last is environmentally friendly and the opposite of fast fashion.


Superior Fabrics: We use a wide selection of fabrics: Cotton, Linen, Modal, Tencel, Oxford Cotton, Jersey, Polyester blend, Lycra, Elastane, Organic Cotton and more. We choose the right fabric to the right garment based on different qualities such as breathability, durability, softness and longevity.


Pima - The World's Best Cotton
Pima cotton is highly regarded for its exceptional qualities, which set it apart from other types of cotton. Here are some key qualities of Pima cotton:
Softness: Pima cotton is known for its luxurious softness. The fibers are longer and finer compared to regular cotton, resulting in a smoother and more comfortable fabric. Wearing Pima cotton feels gentle against the skin, providing a cozy and pleasant sensation.


Durability: Pima cotton is renowned for its durability. The long staple length of the fibers contributes to its strength and resistance to wear and tear. This means that garments made from Pima cotton, such as t-shirts, are more likely to maintain their shape and integrity over time, even with frequent washing and use.


Breathability: Pima cotton fabric is highly breathable, allowing air to circulate and moisture to evaporate. This characteristic helps to keep the body cool and comfortable, particularly in warm or humid climates. The breathability of Pima cotton makes it a preferred choice for clothing items intended for everyday wear or active pursuits.


Absorbency: Pima cotton has excellent moisture absorption properties. It can efficiently absorb perspiration from the body, keeping you dry and comfortable throughout the day. The absorbent nature of Pima cotton also makes it suitable for towels and other bath linens that need to quickly absorb water.


Color Retention: Pima cotton has excellent color retention capabilities. The fibers hold dye well, resulting in vibrant and long-lasting colors that resist fading, even after repeated washing. This quality ensures that clothing made from Pima cotton retains its attractive appearance for an extended period.


Hypoallergenic: Pima cotton is generally hypoallergenic and suitable for people with sensitive skin. The fabric is less likely to cause skin irritations or allergies, making it a favorable choice for individuals prone to allergic reactions.


Eco-Friendly: Pima cotton is often produced using sustainable farming practices. Many Pima cotton farms prioritize water conservation and minimize the use of harmful chemicals and pesticides. By choosing products made from Pima cotton, you can support environmentally conscious and responsible production methods.

Overall, Pima cotton's remarkable softness, durability, breathability, absorbency, color retention, hypoallergenic properties, and eco-friendly aspects make it a sought-after fabric for various applications, including apparel and home textiles. Its superior qualities contribute to a comfortable and enjoyable wearing experience, making Pima cotton a preferred choice for those who value both style and comfort.
This is why you should invest in our Stylish and Comfortable T-shirt for Tall Men.


Are you tired of struggling to find t-shirts that fit well and flatter your tall frame? Look no further! Our collection of t-shirts for tall men is meticulously designed to provide the perfect combination of style, comfort, and a superior fit. Whether you're looking for a casual everyday tee or something to elevate your wardrobe, we have the ideal t-shirt to suit your needs. Explore our range and experience the confidence and comfort that comes with wearing a t-shirt tailored for tall men.

Exceptional Fit for Tall Men:
We understand the unique challenges faced by tall individuals when it comes to finding well-fitting clothing. Our t-shirts for tall men are thoughtfully crafted with extended lengths and proportionate sizing, ensuring that you can finally bid farewell to shirts that come up short. Say hello to t-shirts that are designed to complement your height and provide a sleek and flattering silhouette. Experience the joy of wearing clothing that fits perfectly and enhances your natural proportions. Choose a size based on your body shape: Medium is our standard width. Slim fits best if you have an extra slim body shape
Versatile Styles for Every Occasion:
Our collection of t-shirts for tall men encompasses a wide range of versatile styles to suit various occasions. From classic crew necks to V-necks, we have options that cater to your personal style. Dress up our t-shirts with a blazer and jeans for a smart-casual look, or keep it laid-back with shorts or joggers for a relaxed vibe. With our diverse range of styles and colors, you'll have no trouble finding the perfect t-shirt to elevate your wardrobe.


Durability that Endures:
Investing in durable clothing is essential, especially for tall individuals who require garments that can withstand regular wear and washing. Our t-shirts for tall men are constructed with superior craftsmanship and high-quality materials to ensure longevity. The reinforced stitching and premium fabrics make our t-shirts resilient and resistant to stretching or shrinking. Enjoy the confidence of knowing that your t-shirt will maintain its shape and integrity, even after countless washes.


Easy Care and Maintenance:
We understand the importance of convenience in your busy lifestyle. That's why our t-shirts for tall men are designed for easy care and maintenance. Simply follow the care instructions provided, and your t-shirt will continue to look and feel great. The high-quality fabrics we use are resistant to fading and shrinking, allowing you to enjoy your favorite t-shirts for an extended period without compromising on their appearance or quality.


Shop T-Shirts for Tall Men Now:
Don't settle for ill-fitting t-shirts any longer. Upgrade your wardrobe with our stylish and comfortable t-shirts designed exclusively for tall men. Experience the perfect blend of style, fit, and comfort that will leave you looking and feeling your best. Shop our collection today and discover the difference that a well-fitting t-shirt can make in your everyday style.